3000W Infrared Heater Bar - Classic On-Off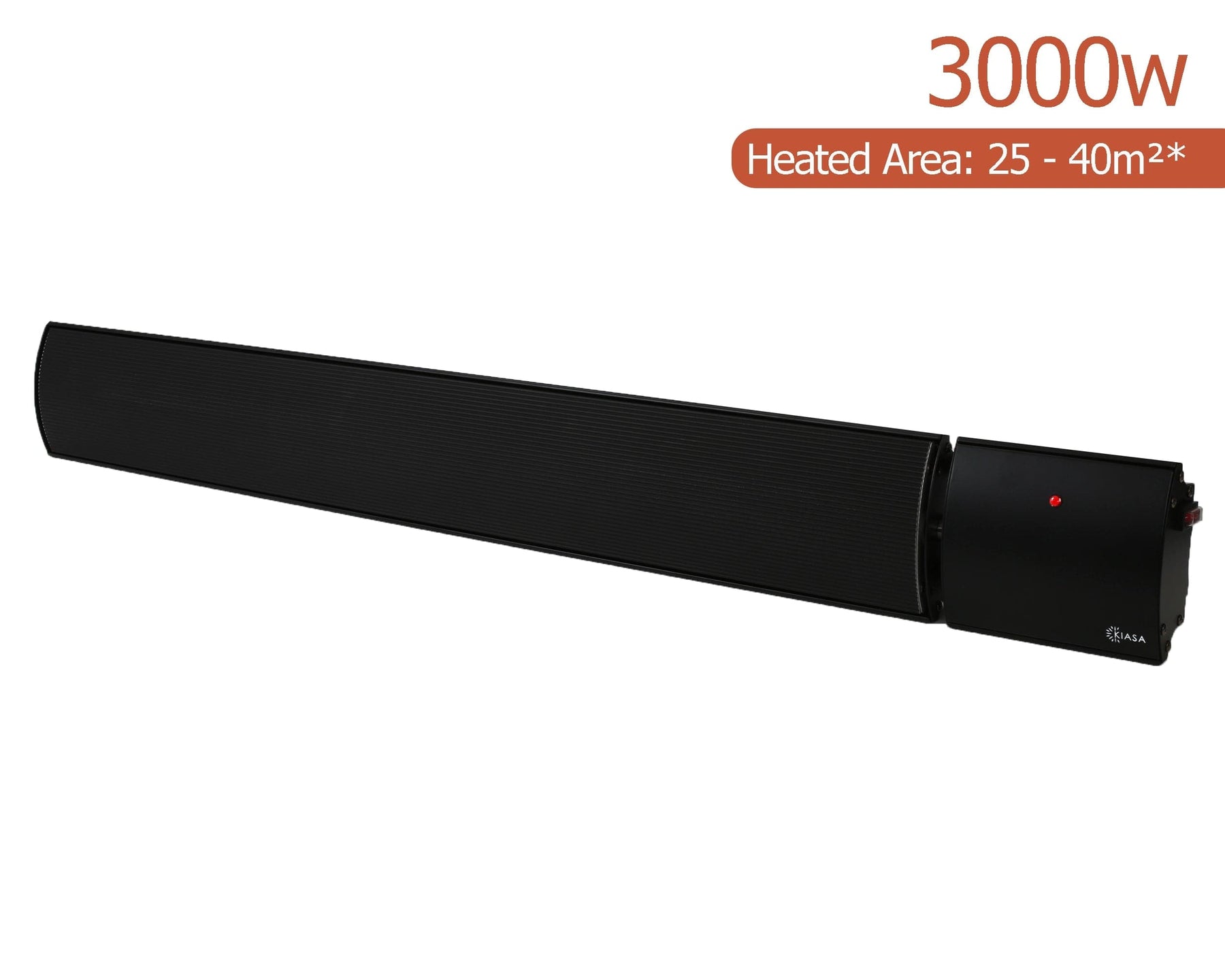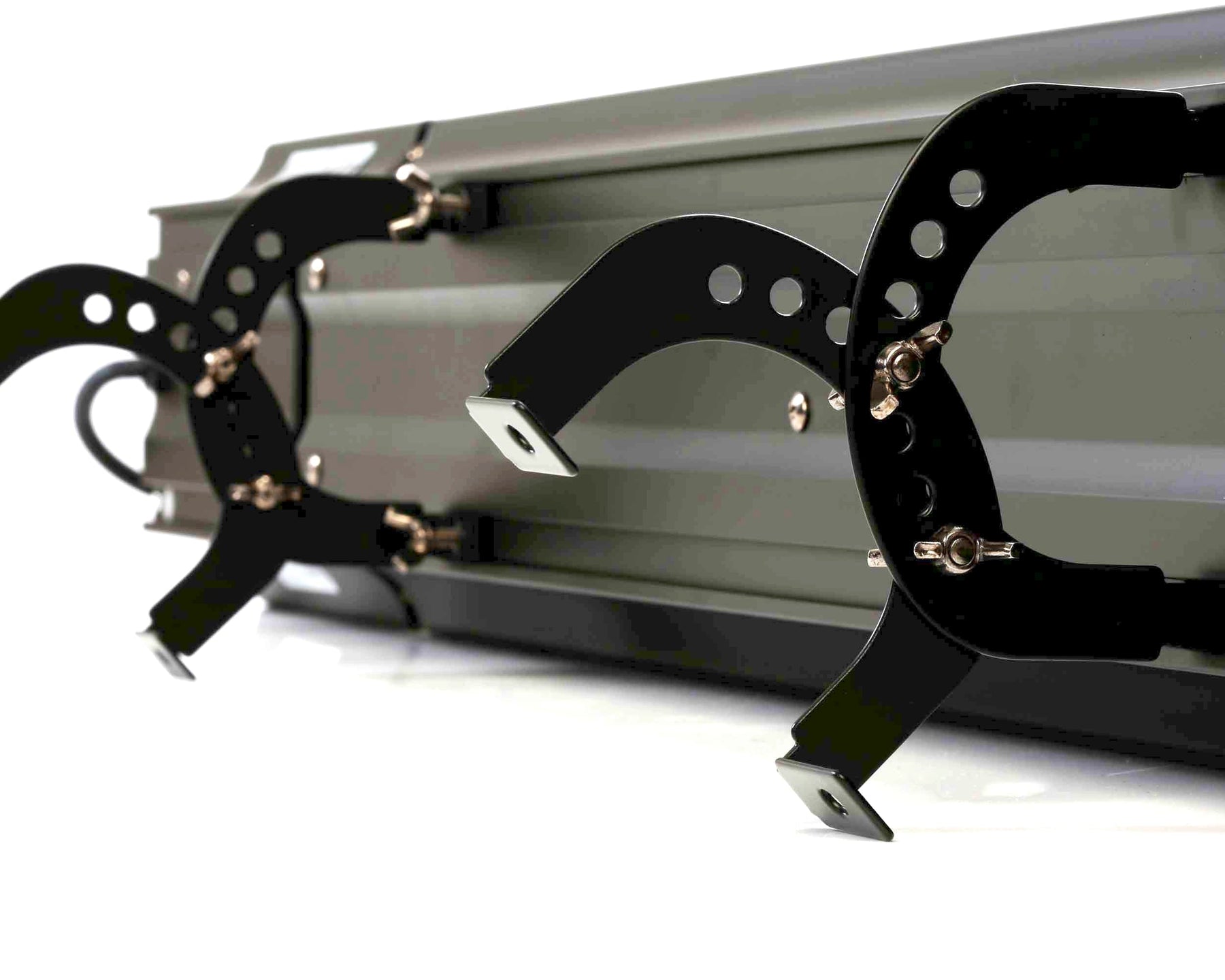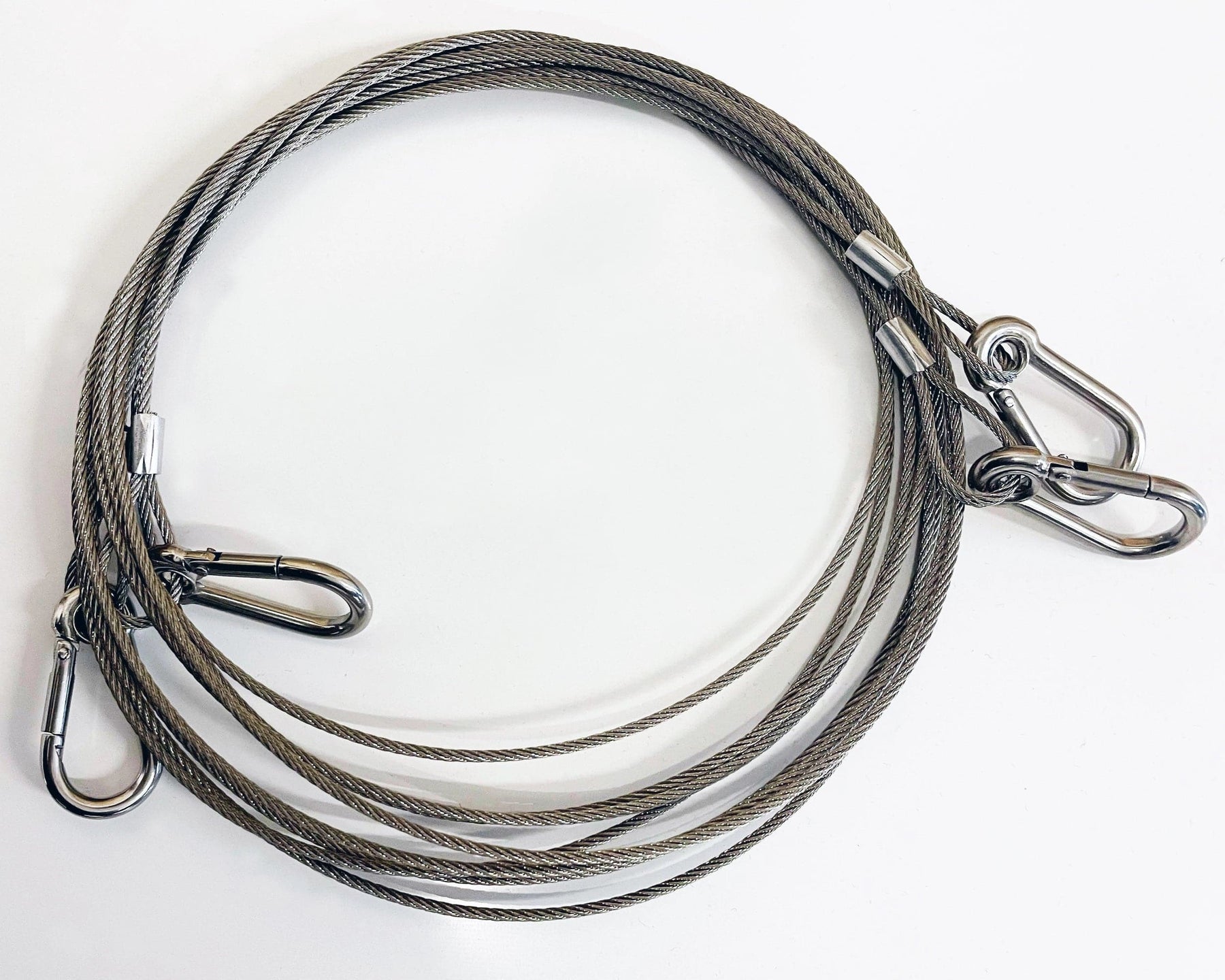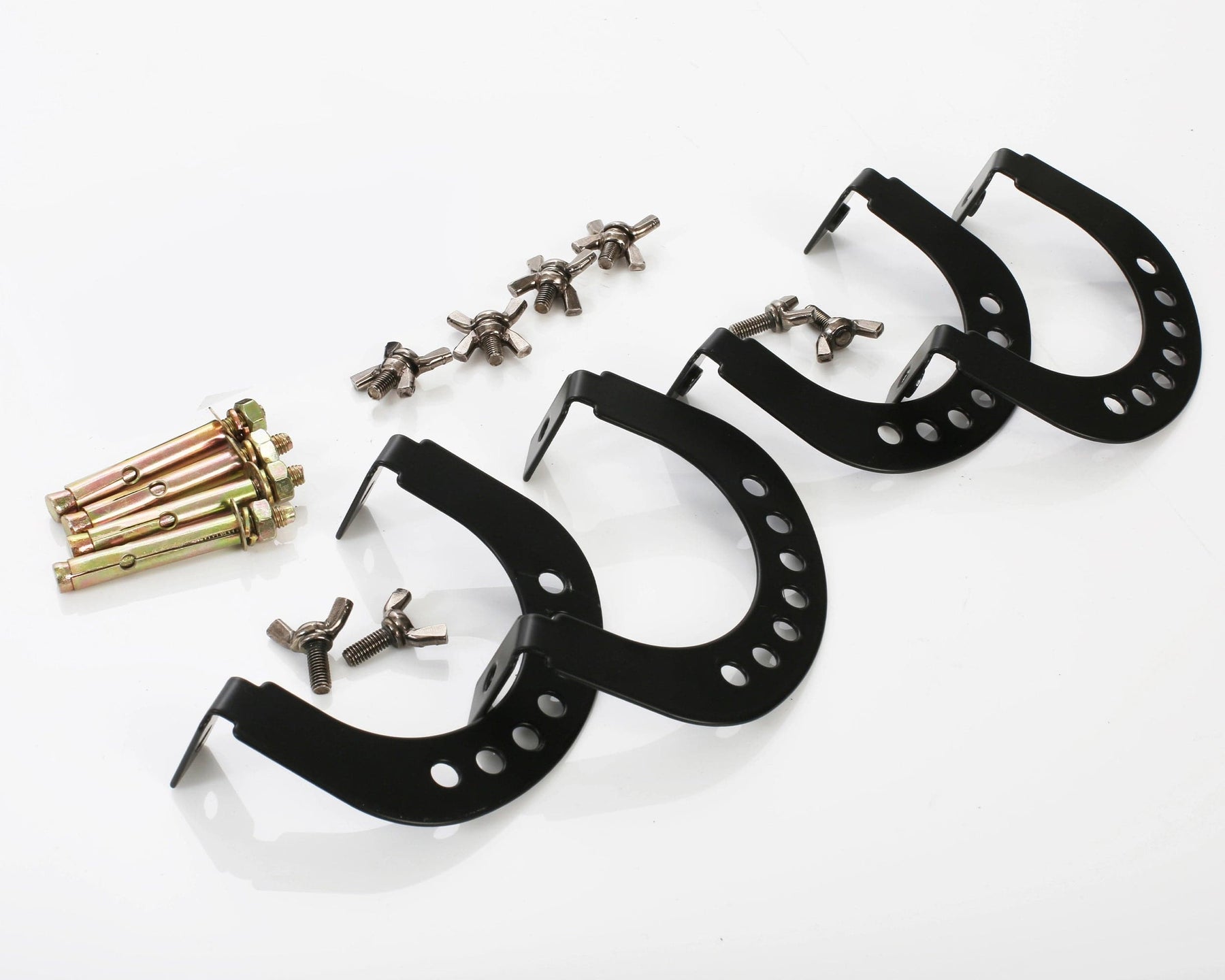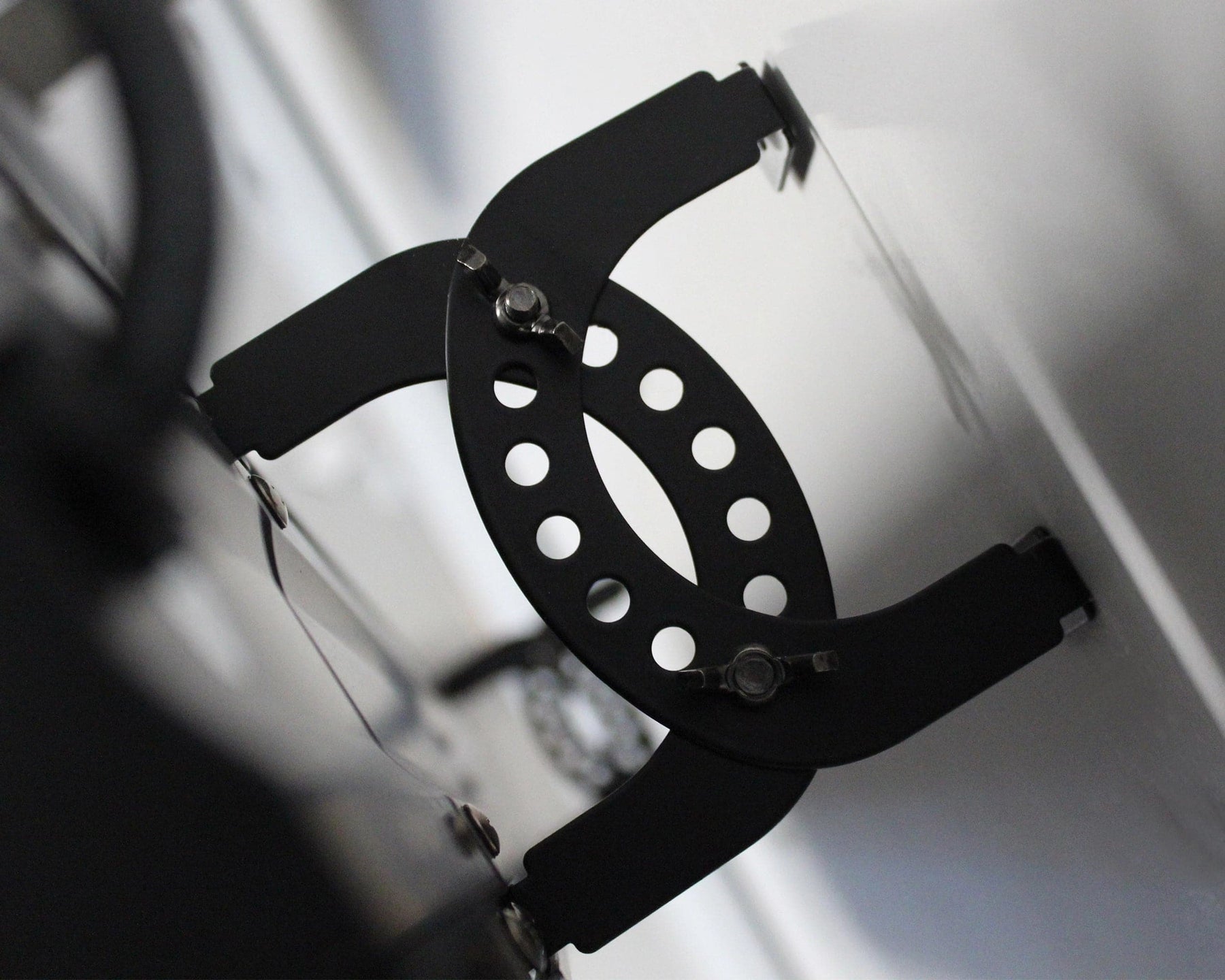 In stock
Available Options:
Heater Only

Add a little power with this high-end. sleek and modern Infrared heating bar. Efficient and eco-friendly, it's perfect for domestic or industrial use, whether it's a conservatory, office, garden shed or garage conversion.

The heater can be operated via a simple on-and-off rocker switch (provided on the heater) and it's ideal for large spaces or buildings with a high heat loss i.e. retail shops, warehouses, garages, public buildings and outer buildings.

As our Classic Range is designed without any built-in controls, this heater is perfect for grouping and integrating into an external control system of your choice based on your project requirements. You can add a wall-mounted thermostat controller, a timer switch, or a full WIFI-controlled system to suit your desired requirements (see our full control range or call us on 0116 488 5150 to discuss possible options).

It's made of pure aluminium making it extremely durable with an amazing IP44 Rating. It is 100% natural, safe and beneficial to the fabric of our buildings.
Installation
Wall or Ceiling mount is perfectly okay for this product. If wall mounted we recommend an ideal position of 2.1m to 2.6m (from the floor) depending on your ceiling height. Please leave 15cm - 20cm breathing space around the heater to avoid ghost stains on your ceiling/ walls. Also available to install with a suspension mounting kit.

Using the butterfly screws provided, you can adjust the angle of the heater. This will allow you to directly the heat to suit your space. All the required fixing is supplied in the box, however, you may require suitable screws and wall plugs if the ones that are provided is not suitable for your application. There are 4 brackets, 2 of which have to be mounted on the wall while the other two need to slide in at the back of the heating bar itself. For full details please require manual or call our helpline on 0116 488 5150.

The heater does not come with a 3-pin UK plug and requires professional installation by a suitably qualified electrician.

Low Maintenance

Infrared heaters have little to no maintenance costs and zero servicing costs as they are super durable and long-lasting, thanks to newer design and pure aluminium built quality.
These Heater Bars are easy to clean (we advise using a damp microfiber cloth) whilst the heater is turned off since surface temperatures can reach up to 200°C - 300°C when in use. 

We offer a 3-year warranty on one-time single purchases for your peace of mind. For any mid to large projects we offer an extended warranty of up to 7 years. 

Please note: Our 3000W heater is NOT supplied with a 3-pin UK plug and requires professional installation by a suitably qualified electrician. For any installation advice, you can contact our team to discuss any questions before to avoid any delays to your project.
| | |
| --- | --- |
| Wattage | 3000W |
| Dimensions | 184 x 7 x 15cm |
| IP Rating | IP 44 |
| Weight | 8.6KG |
| Matierial | Aluminium |
| Heating Area* | 30 to 40m² |
| Overheat Protection | Yes |
| Colour | Black |
*Depending on thermal insulation
Where should I install my Heater Bar?
We advise installing the heater at least 1.8m from the floor and tilt it in the appropriate direction to maximize efficiency of the heater. Having your infrared heaters high up on the wall will allow an unhindered spread of heat and help the heat distribute more effectively across the room.
How long is the cable? - Can I extend the cable?
The cable is approx. 1.7m. Yes, the cable can be extended however, we do recommend that you use a qualified electrician to install your heater.
Does this heater emit any smell?
When the heater is initially started, there will be a smell coming from the heater for a few hours. This is perfectly normal as this is burning off the protective oils from the heater.
Can I hardwire my heater with an external thermostat or timer switch?
Yes, this option is only available with our J Range. We do however recommend you contact a qualified electrician for any installation advice or get in touch with us at 0116 488 5150.
How Long is my warranty?
A standard 3-year warranty is active from the day of purchase.
Infrared heaters offer multiple different health benefits.
Targeted Heating:

Unlike traditional convection heating, which heats the surrounding air, infrared radiation directly heats objects and surfaces that it meets. This is because objects absorb the radiation and then re-radiate heat themselves. This process is like how the sun heats the Earth. For example, when you sit in front of an infrared heater, your body and clothing absorb the radiation, making you feel warm.





Efficiency and Comfort:

Infrared heating is known for its efficiency because it does not waste energy by heating the air in a room, which can easily escape through drafts or open doors. Instead, it heats the objects and people in the vicinity, providing a more consistent warmth.





Instant Heat:

Infrared heaters provide almost instant heat, as there is no need to wait for the air in the room to warm up. This makes them an excellent choice for spaces where you want quick, on-demand heating.





Dust Allergy-Friendly:

Infrared heaters do not collect dust, unlike central heating systems. Central heating systems use convection to transfer heat around the room, during this process dust particles that are collected by radiators also transfer around the room.





Zoned Heating:

Infrared heaters can be used to create "heat zones" within a larger space, allowing you to selectively heat specific areas without affecting others. This zoning capability can lead to energy savings.





Improved Air Quality:

One of the health benefits is, that it improves air quality inside your home as IR heaters do not affect the humidity inside the room thus no dry air is formed.





Prevents Damp and Mold:

They can do this as radiation heat produced from the heaters penetrates through walls which warms the walls up and absorbs the heat. This prevents moisture from settling in.
Our free delivery* service
We understand that delivery prices can be a bummer, so we say NO! Kiasa dispatch everything from within the UK and it only takes 1-3 working days when purchased before 1pm for delivery to your chosen address.
Our delivery partners are DTD Express, DHL, FedEx and Post Office. We'll ask you for a mobile phone number and email address so we and our delivery partner, can send you details about your order or contact you if there are any unforeseen delays. Once the product is dispatched from our warehouse, you will receive an email with tracking number.
Our deliveries take place between 9am and 6pm (we don't deliver on bank holidays or weekends). Deliveries to your billing address will need to be signed for.
Can't wait 2-3 working days? / Want it next day?*
Order by 1pm and get your product delivered the following working day. Please note next day delivery request will be additional cost and this must be selected at the time of purchase cannot be arrange later stage.

Please note: For this service, it will be an additional £9.95

Next Day Delivery - Guaranteed (Saturday)*
Got that big party/get together on Saturday? We can do this too! Order before 1pm on a Friday (same day dispatch) to get it to you the next day. We will email and update you with the tracking number so you know exactly where your parcel is at every moment.
Please note: For this service, it will be an additional £10.95
*These options are only available for UK Mainland. For any zones that are outside the UK, please get in touch by email, phone (0116 488 5150) or just chat with us.
And don't worry if you are not in…
If you're not in the courier will attempt delivery again the following day. If no one's in on the 2nd attempt, your parcel will be sent to a local pick up point for collection within 7 days.
You'll receive an email or text from our delivery partner to let you know where you can collect your parcel and what ID you need to take.
Can I exchange my item?
Yes we're here to help you; if you ordered the wrong item(s) or another product is more suitable for your needs. Just get in touch, our team is on hand to resolve your any concerns.
What if the item is damaged or faulty?
Within first 28 days we'll swap it. After all items receive warranty, if your item is faulty and it is not related to misuse we will repair or replace the damaged item and cover the courier costs associated to sending the item back.
How do I arrange a return?
If you change your mind, you can return your product to us within 30 days of original purchase date, unused, in its original retail packaging, the product must be as new.
If you wish to return an item you must contact us to receive an authorisation number by an email customer.support@kiasa.co.uk
Will I have to pay to return an item?
Yes you will be responsible for paying for return of your item(s) unless the goods are faulty.
Can I receive a refund for my return?
We can only offer a refund if the item is unused and is returned in its original packaging as brand new, however we can always look to exchange if another product is suitable for your needs, just get in touch.
How long will it take to receive a refund?
We will refund you within 72 hours of receiving the returned item

Please ensure you must include your details and returns reference number so we can promptly process your refund