Our portable IR Panels will keep you warm anywhere as they come equipped with panel feet that are simple to assemble. They offer simplicity and stability with a heavy-duty base that keeps them sturdy and upright with no wobbling or tipping over. With their inbuilt thermostat, you can set your desired temperature, and let the heater work its magic.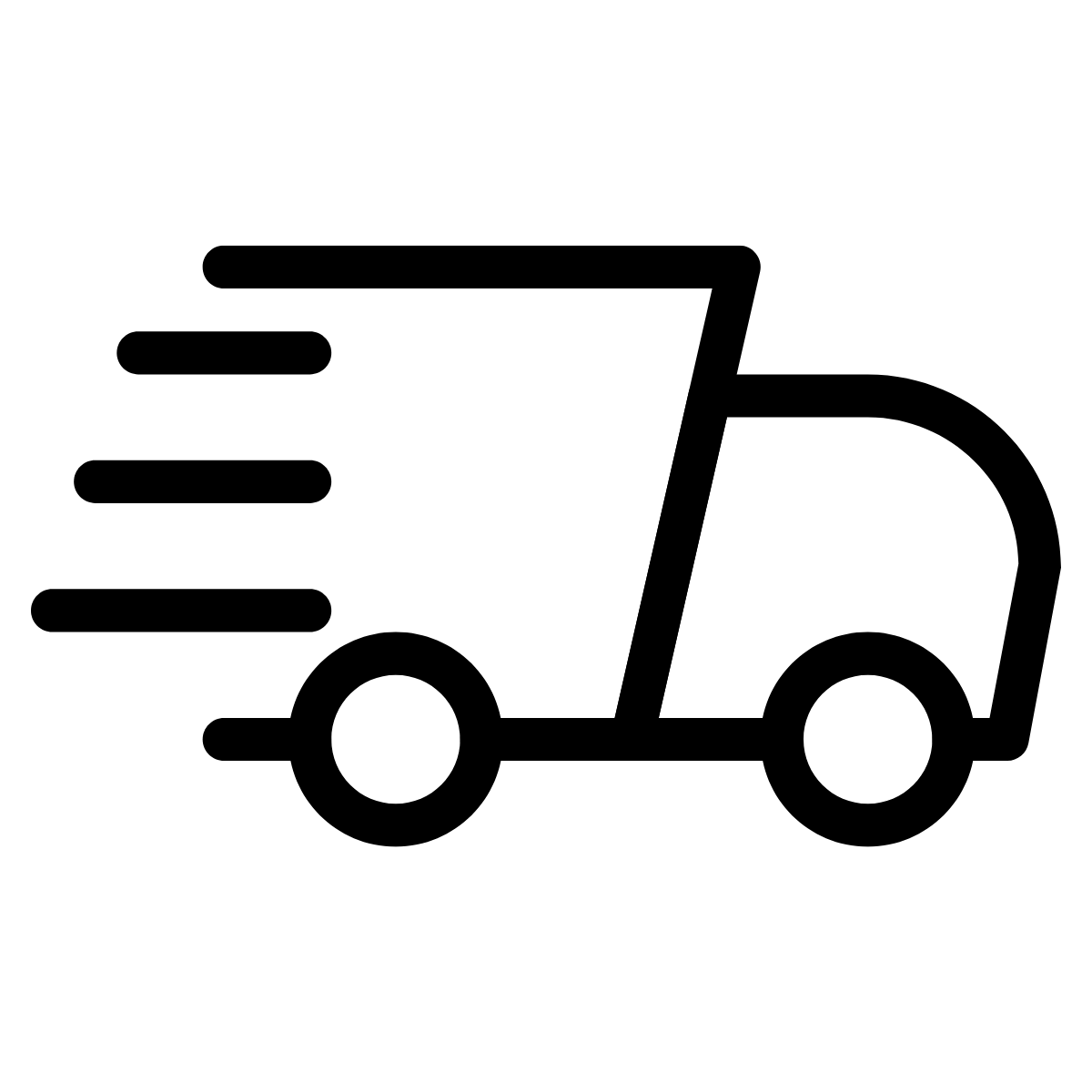 FREE DELIVERY
Within the UK Mainland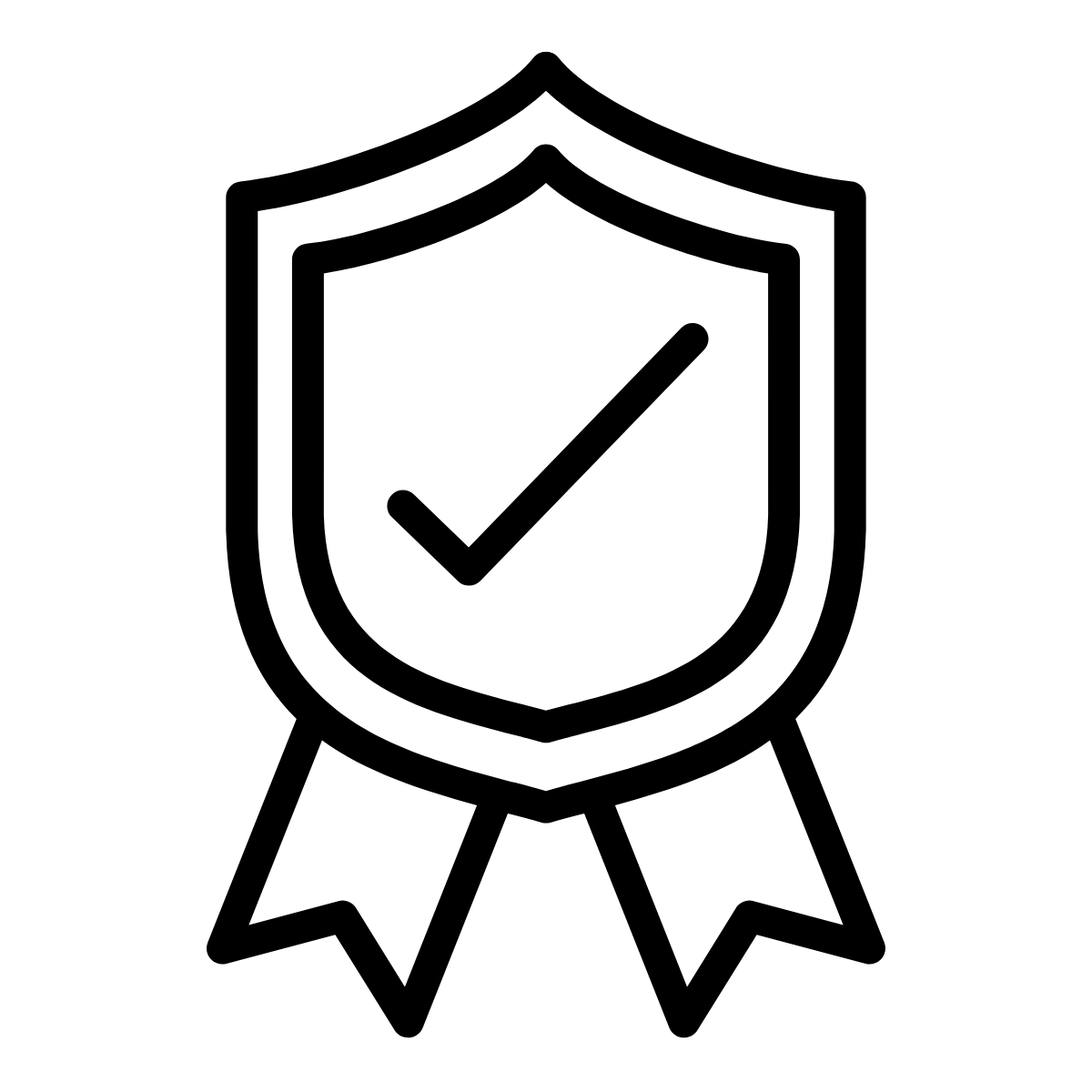 3 YEARS WARRANTY
Long-termprotection
30 DAYS RETURN
It's ok to change your mind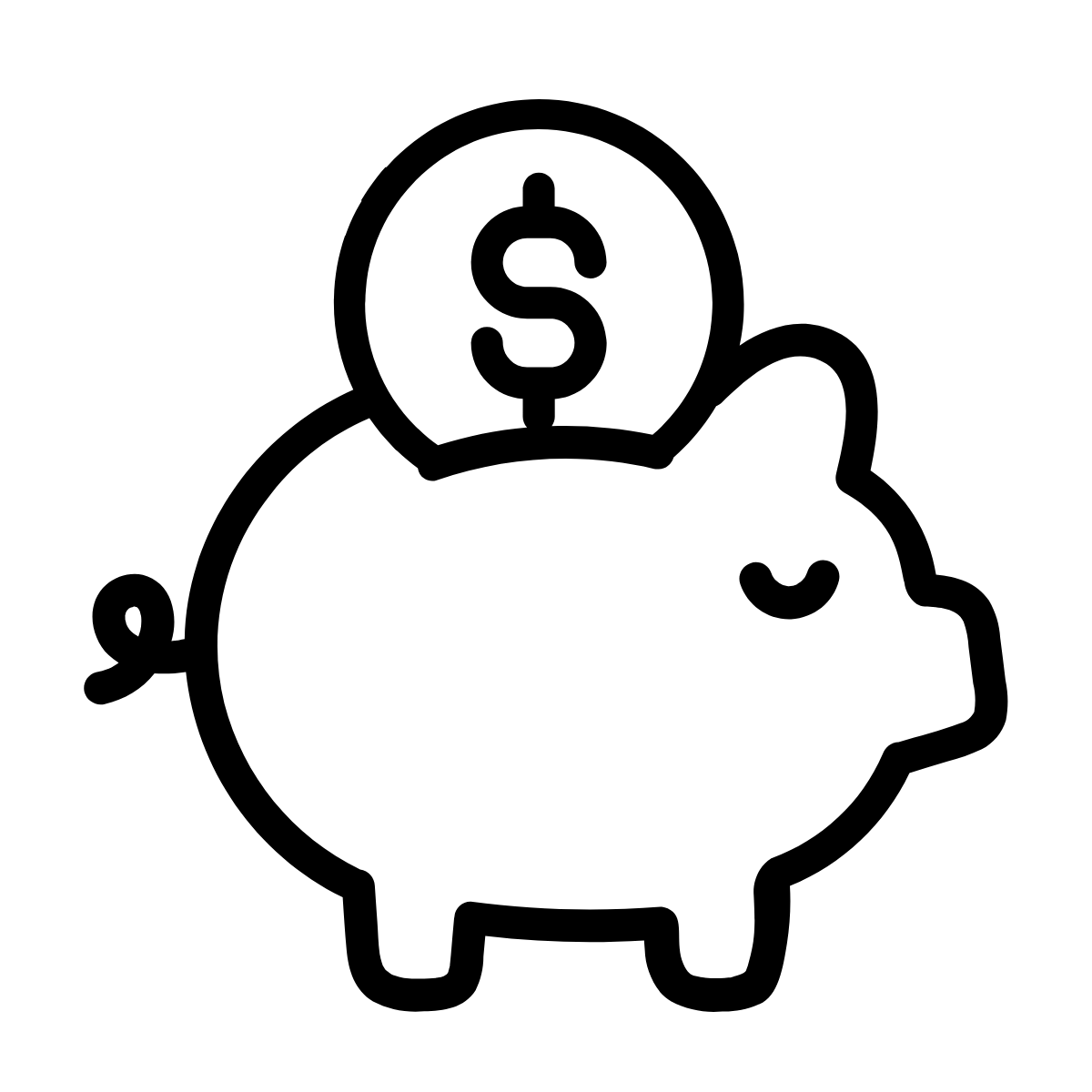 SAVE MORE
Reduce your expenses
more about
What are Portable Infrared Heaters?
Portable infrared heaters are compact and efficient heating devices that use infrared radiation to heat objects and people in their vicinity. These heaters are designed to be easily moved from one location to another. They are often compact and lightweight, making them suitable for various applications. They come with adjustable controls, including temperature settings, fan speed, and timers that allow users to customize the level of heat output and other functions according to their preferences.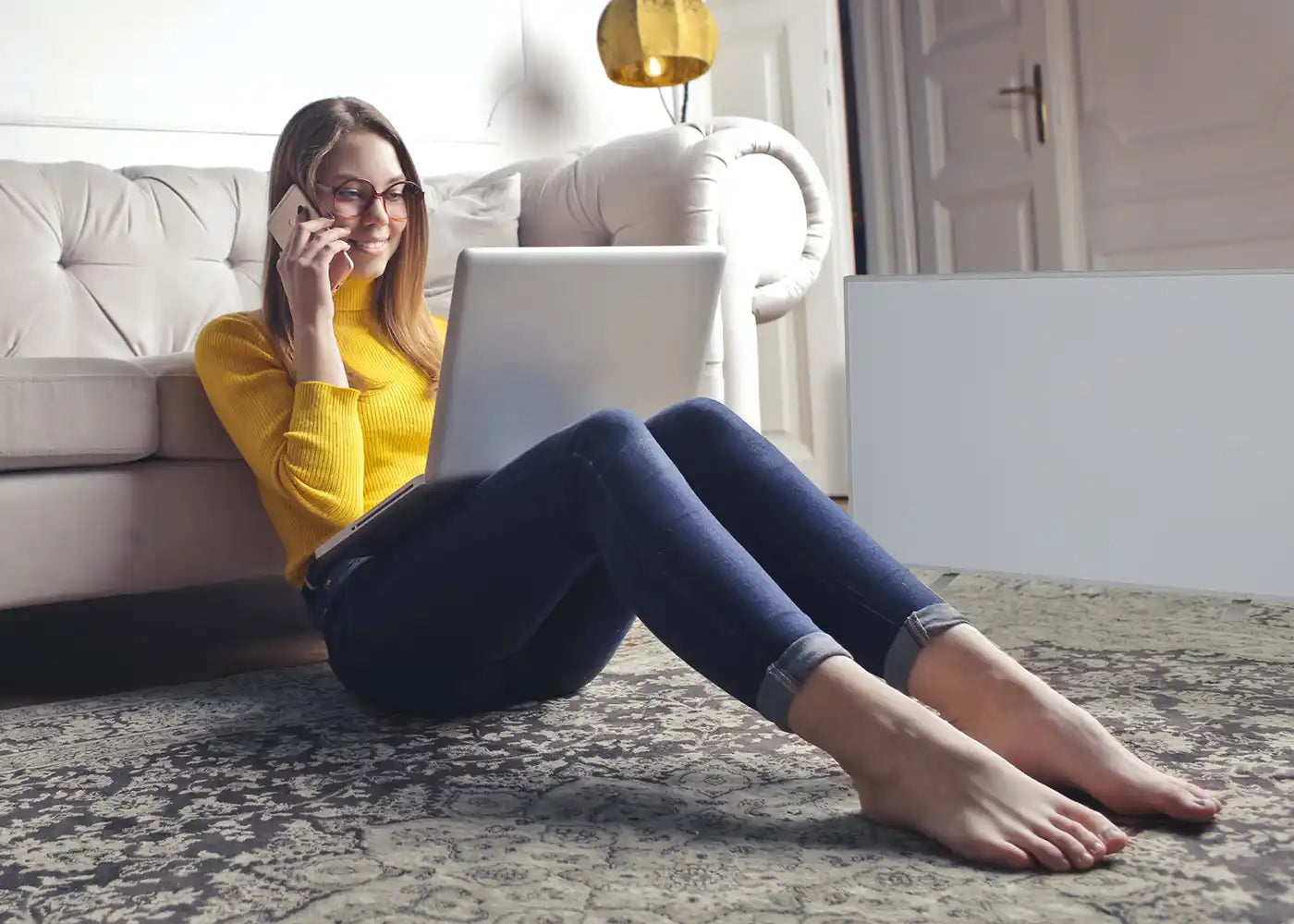 How effective are Portable Heaters?
Portable heaters are extremely effective as they provide localised and cost-effective heating for indoors and outdoors, especially in smaller or less well-insulated spaces. Infrared heaters heat objects and people directly, rather than heating the air, this makes them an efficient choice for people in the UK. Nevertheless, they work best in well-insulated spaces, as they heat objects directly. They are most effective when used in rooms where people are present. They are often used for spot heating or to provide warmth in specific areas, such as a living room or workspace.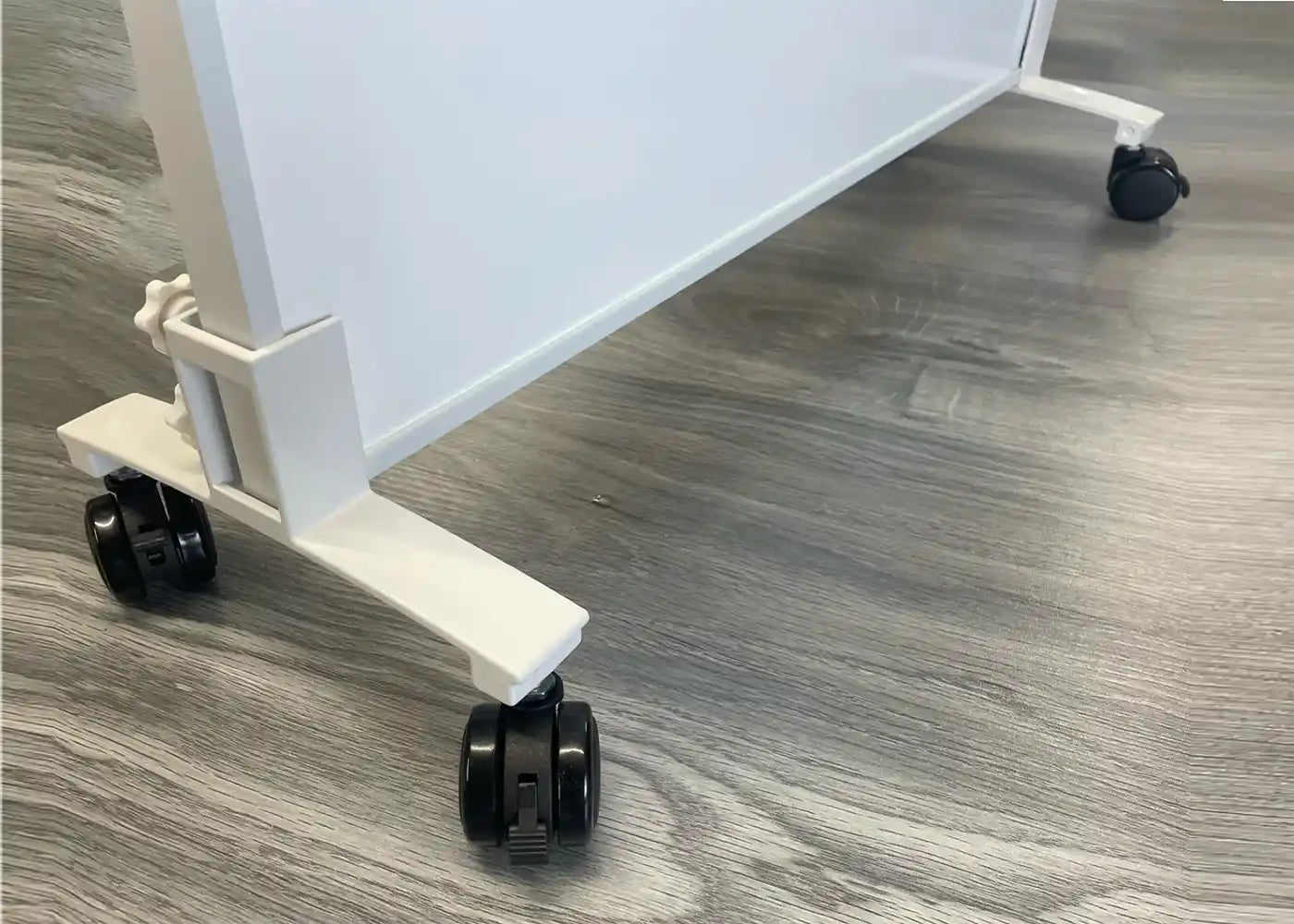 Is it safe to use a Free Standing IR Heater?
Free-standing infrared (IR) heaters are generally safe to use when used correctly and when following safety guidelines. These heaters use infrared radiation to directly heat objects and people, which minimizes the risk of overheating the surrounding air. Our modern models are equipped with safety features, including overheat protection and tip-over switches, which automatically turn off the heater if it becomes too hot or is accidentally knocked over. Their stable design and protective grilles help prevent accidents and direct contact with the heating element. Additionally, they operate silently, reducing noise-related hazards, and they don't produce carbon monoxide, making them suitable for indoor use without the need for ventilation. 
Choose the Best Portable IR Heaters at Kiasa for Indoor Heating
Kiasa's Portable IR Heaters offer quick and targeted warmth as soon as they are turned on. They are noise-proof since they don't use fans to circulate air and are energy-efficient because they focus heat where it's needed and reduce heat loss through air circulation. Their compact and lightweight design makes them easy to move and use in various locations.