The eco-friendly way to heat your home
Infrared mesh
The future of home heating is here. Energy Carbon surface heating systems are revolutionising the home heating industry. As governments across the world pledge to drastically reduce carbon emissions to reverse climate change, scientists and engineers race to develop the most sustainable heating technologies to protect the planet.
Energy Carbon is leading the way towards a more sustainable method of home heating. Their comfort surface heating systems are designed to minimise energy usage and maximise efficiency and thermal performance. Using low voltage, far infra-red technology, they can be combined with sustainable sources of electricity generation such as solar and wind power to create a realistic alternative to traditional gas heating systems.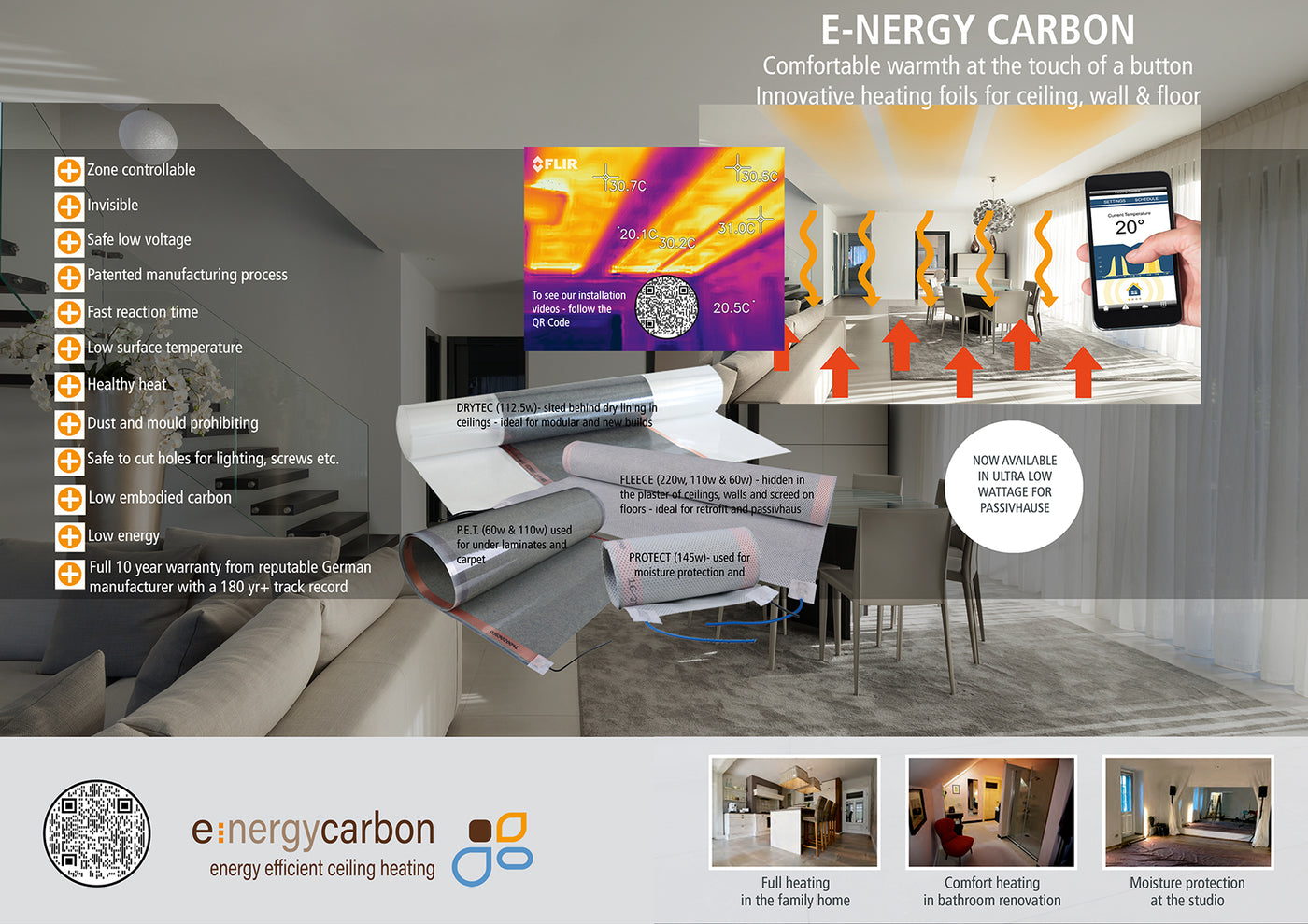 Simple installation directly into the ceiling, wall or floor
Energy Carbon heating is made from an ultra-light and ultra-thin material. The systems can be installed directly behind plasterboard (DRYTEC) as part of the plaster skim (Fleece) or beneath laminates P.E.T.
The heating units are designed using a safe 36v system that links to a high quality transformer for surface or concealed mounting.  All systems can be operated either using our own 'self learning' thermostats or with most proprietary zone control systems such as HIVE.  Installation times are minimal using an easy to use installation manual and tailored layouts designed for each building.  No specialist trades are required.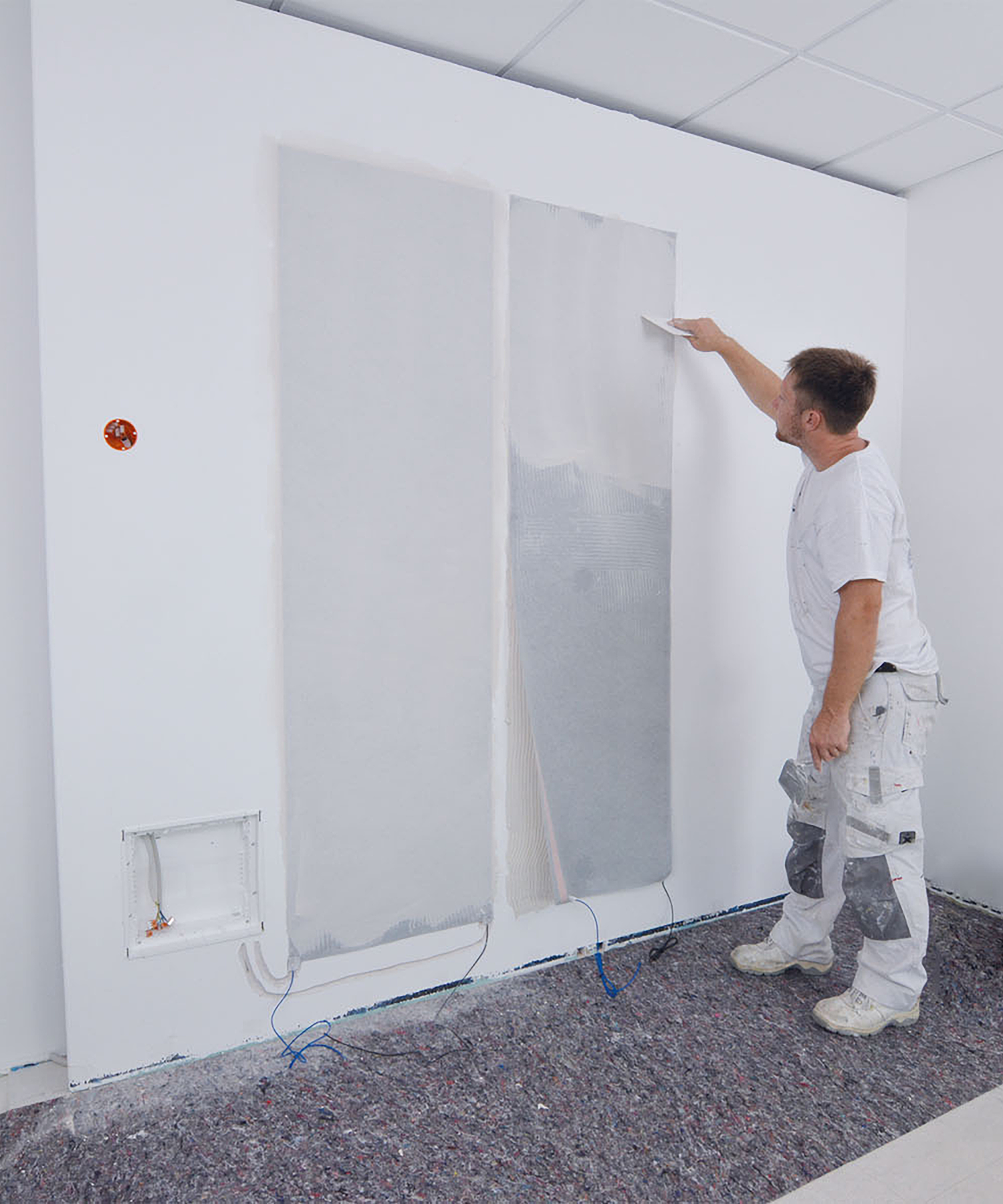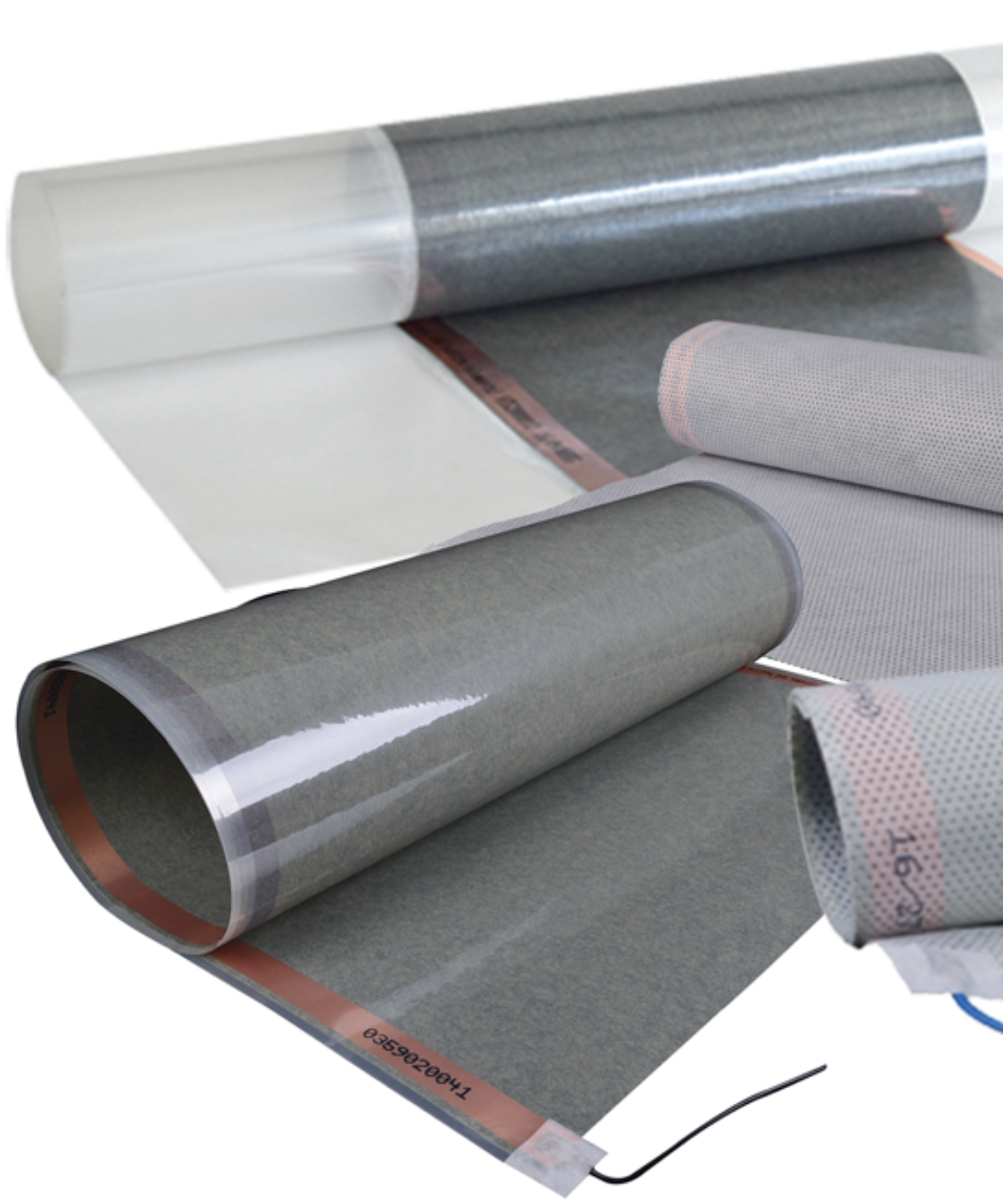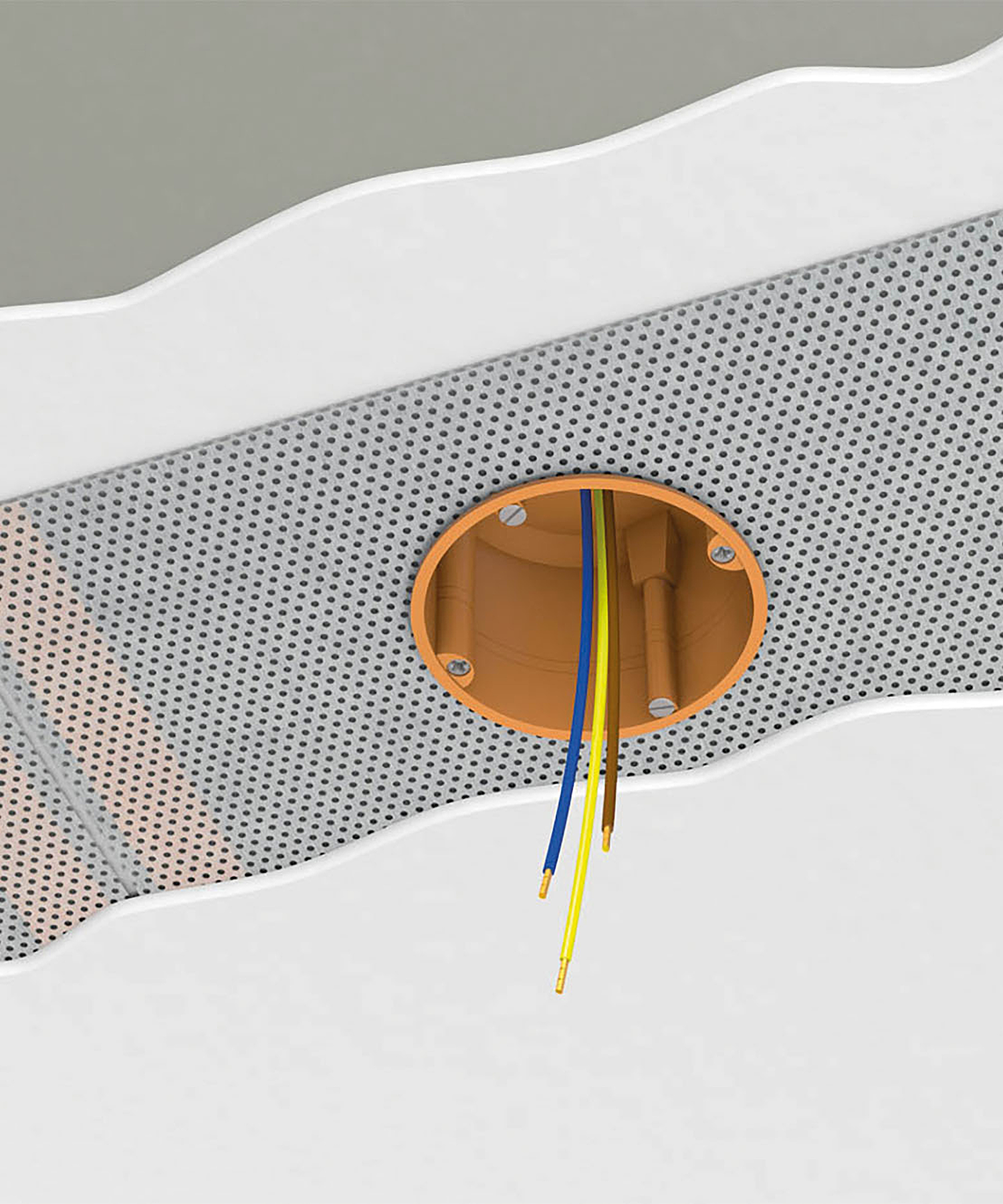 Get in touch
Fill in the form and we'll get back to you as soon as possible.