Salus Quantum Wireless Programmable Thermostat WQ610RF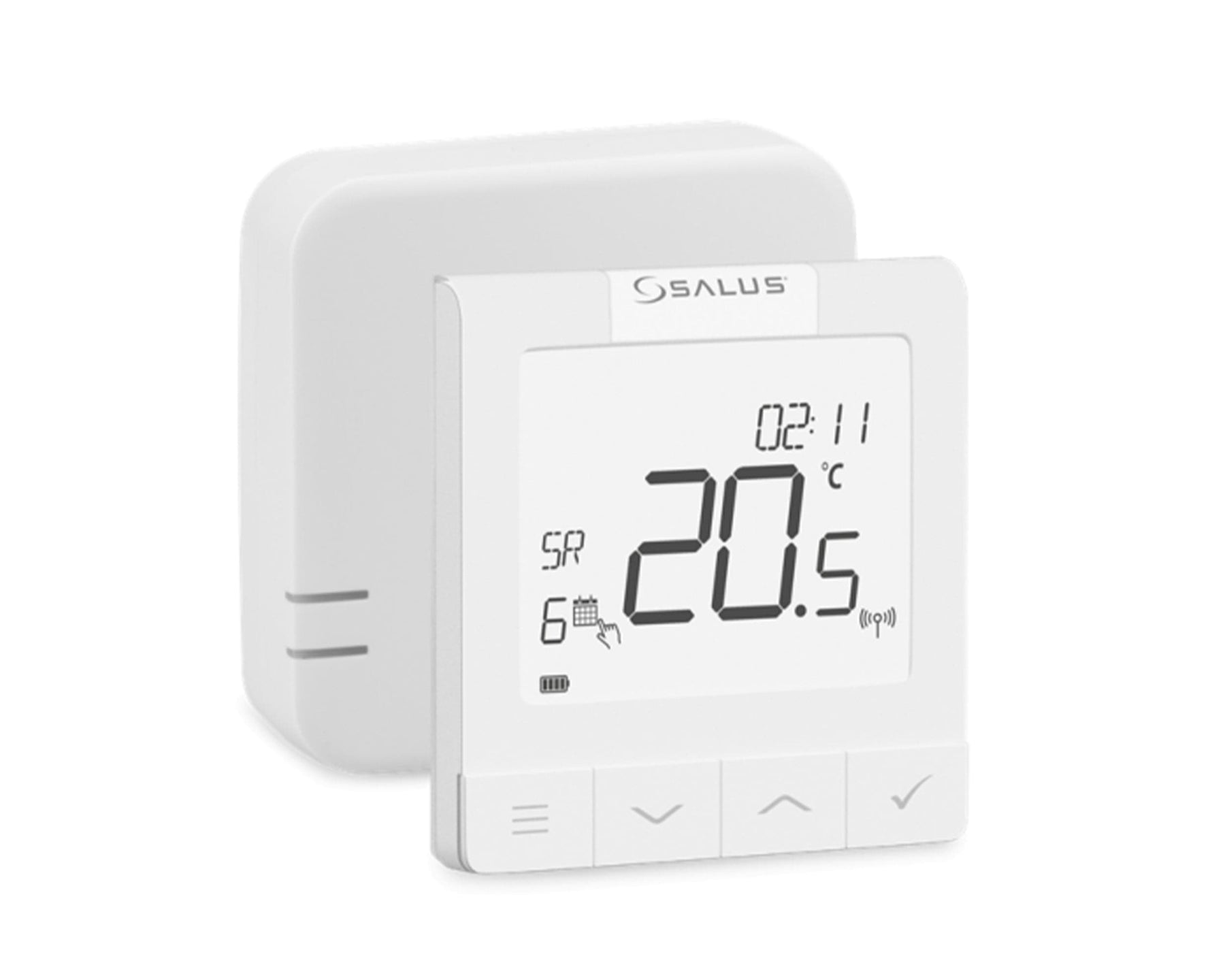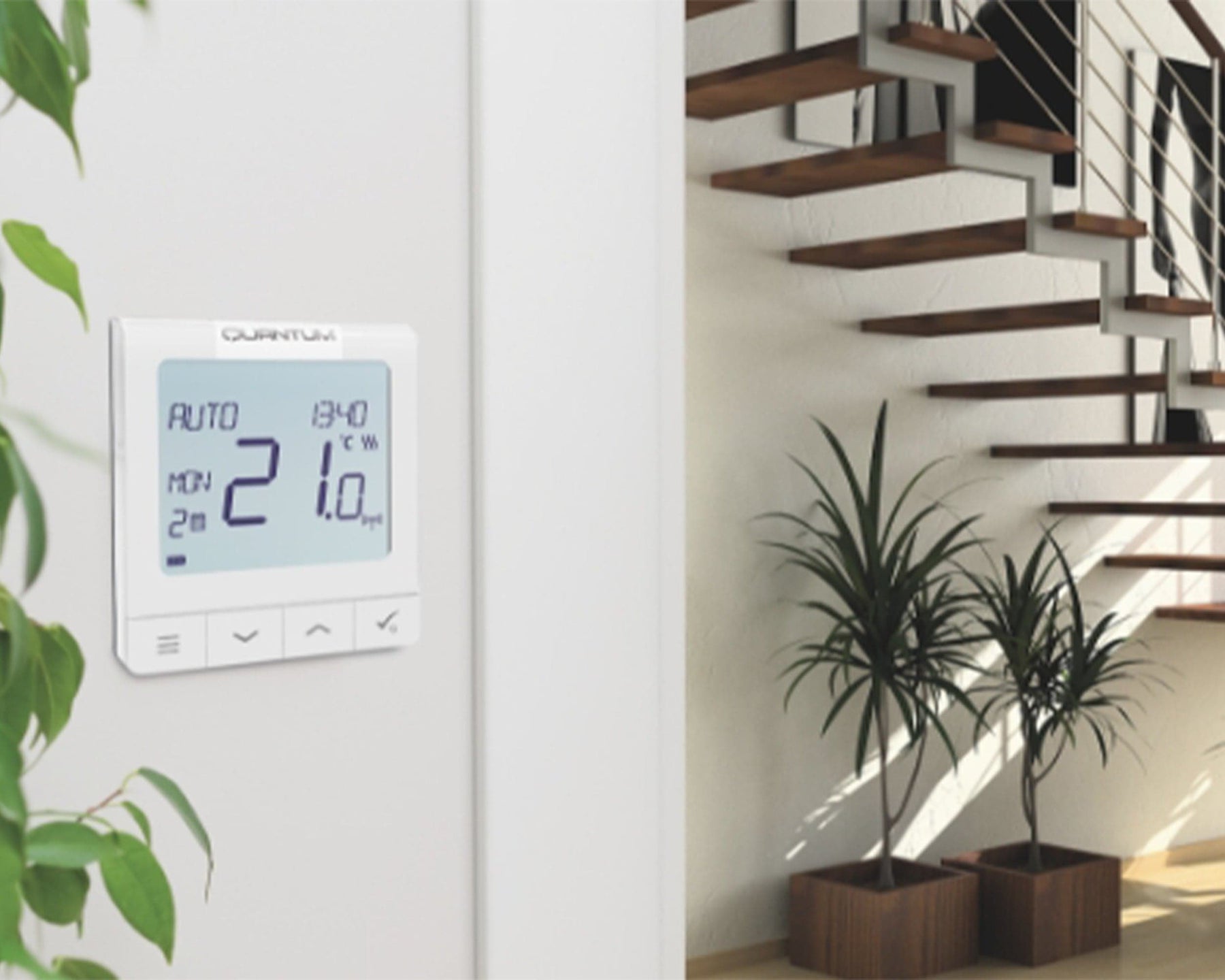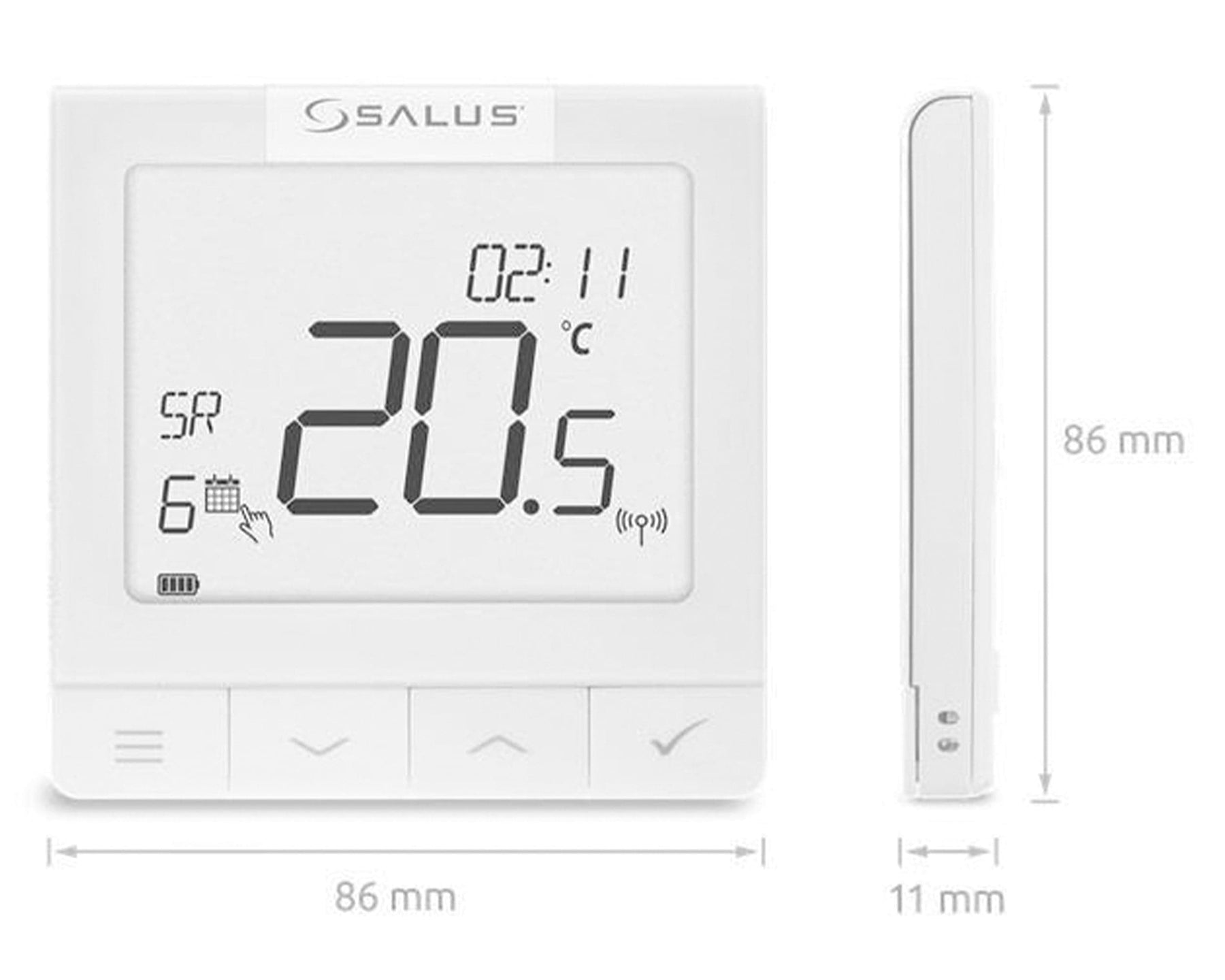 In stock

The Salus Quantum WQ610RF thermostat is perfect choice for controlling and grouping any KIASA's Classic Heating range. The WQ610RF thermostats include a pre-paired receiver and are linked via Zigbee 2.4 GHz communication.
This sleek and stylish thermostat is the slimmest on the market at only 10mm thick. It has a long battery life, thanks to its state of the art built in rechargeable lithium battery (A mobile phone charging system). This thermostat comes with an advanced algorithm for load compensation. It's a simple, quick and straightforward operation and setup for all users.
With innovation, science and quality in one, the new Quantum WQ610RF thermostat is feature packed to ensure that you have perfect control over your heating system. Daily and weekly scheduling can be set with easy to use buttons and screen. The WQ range doesn't connect to internet, for mobile app controllers please see the SQ range or call our team at 0116 488 5150.