Salus Quantum Hardwired Thermostat - SQ610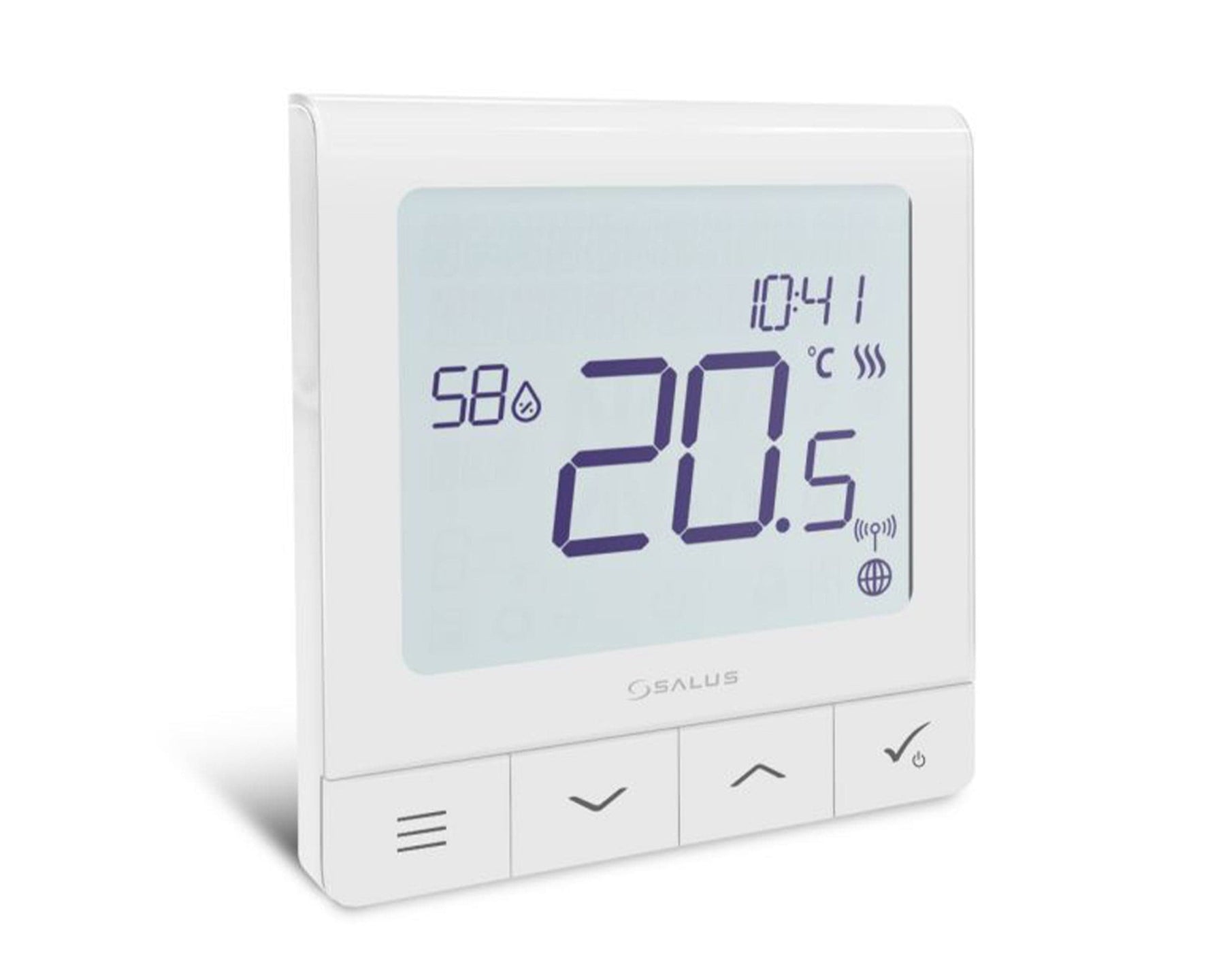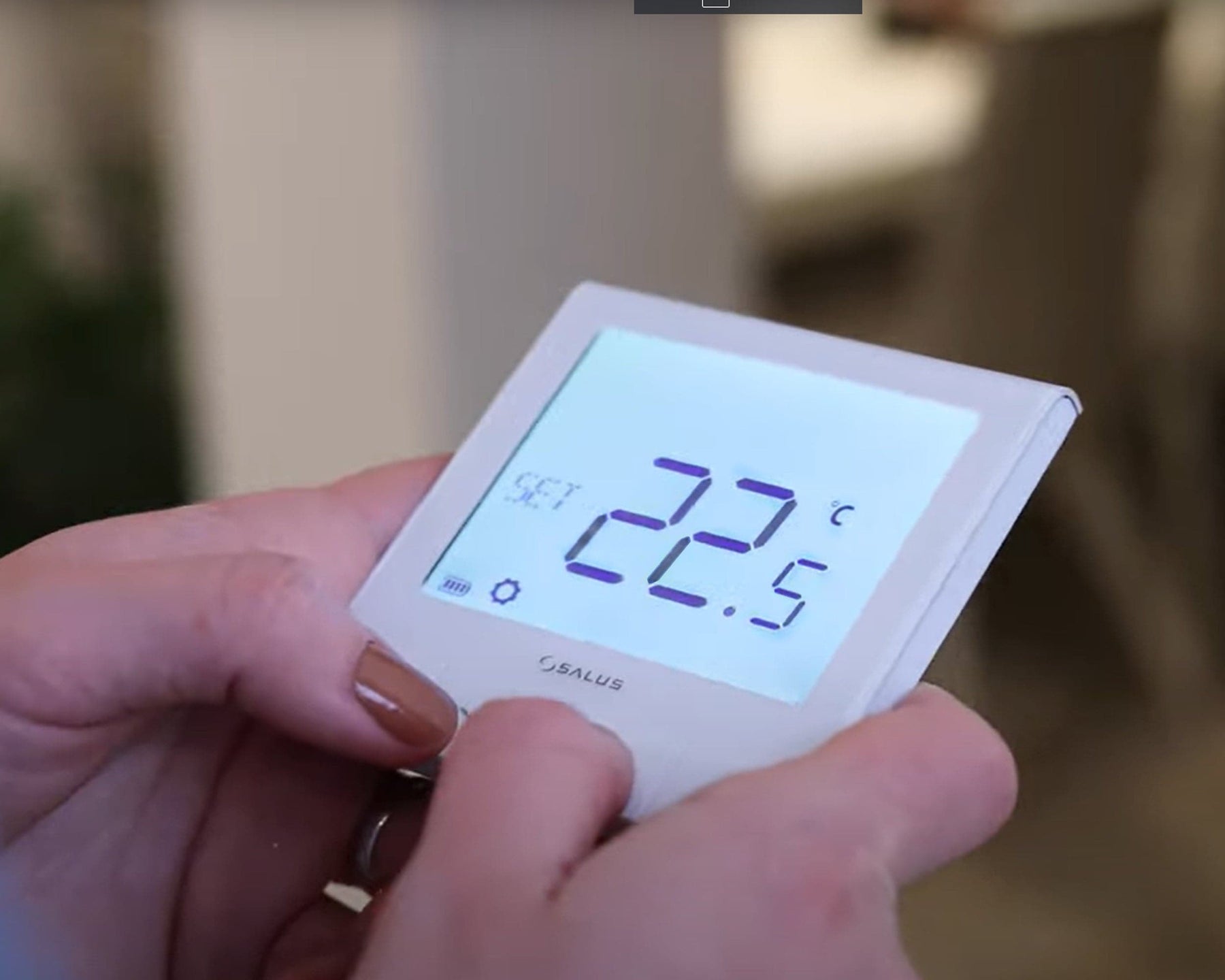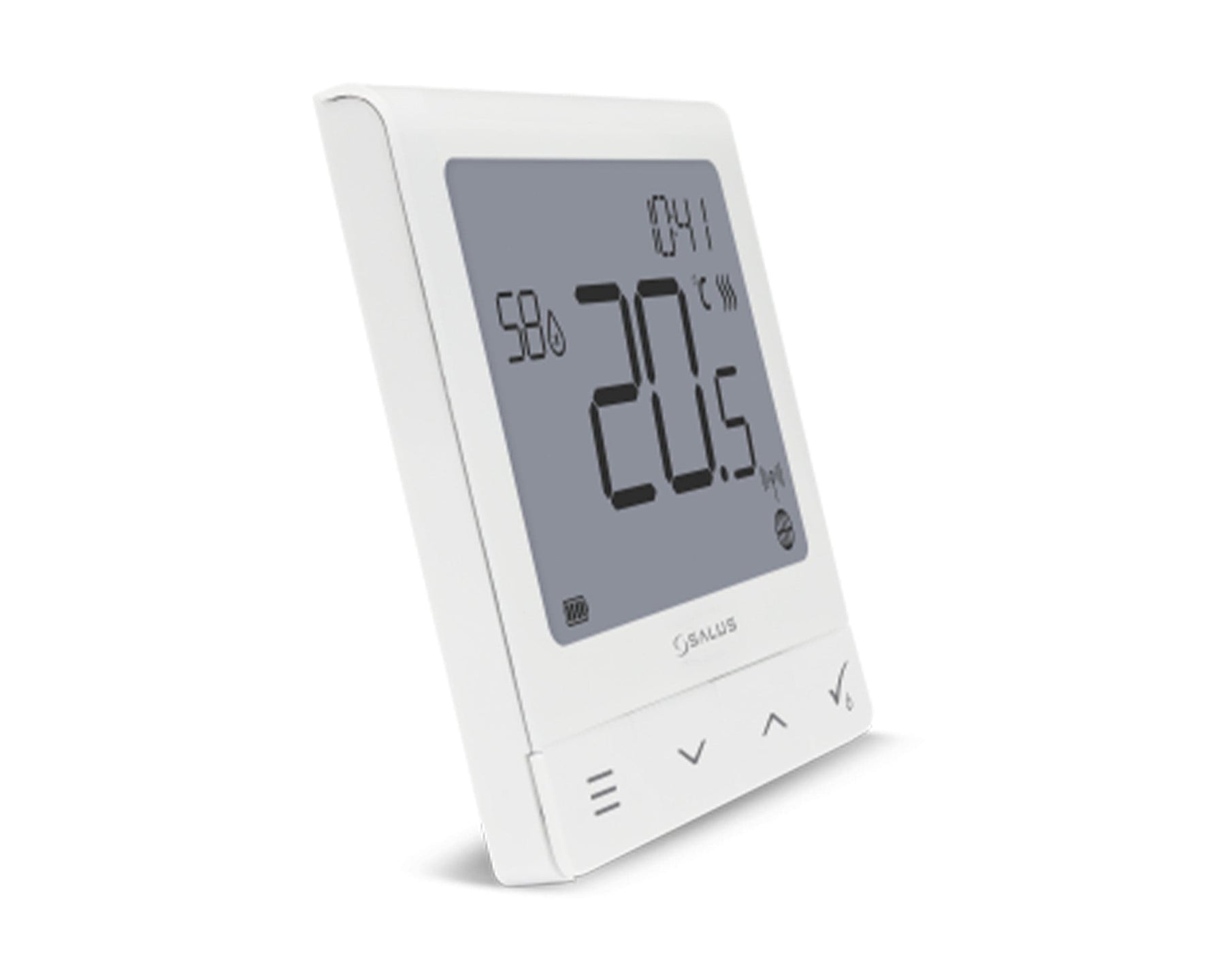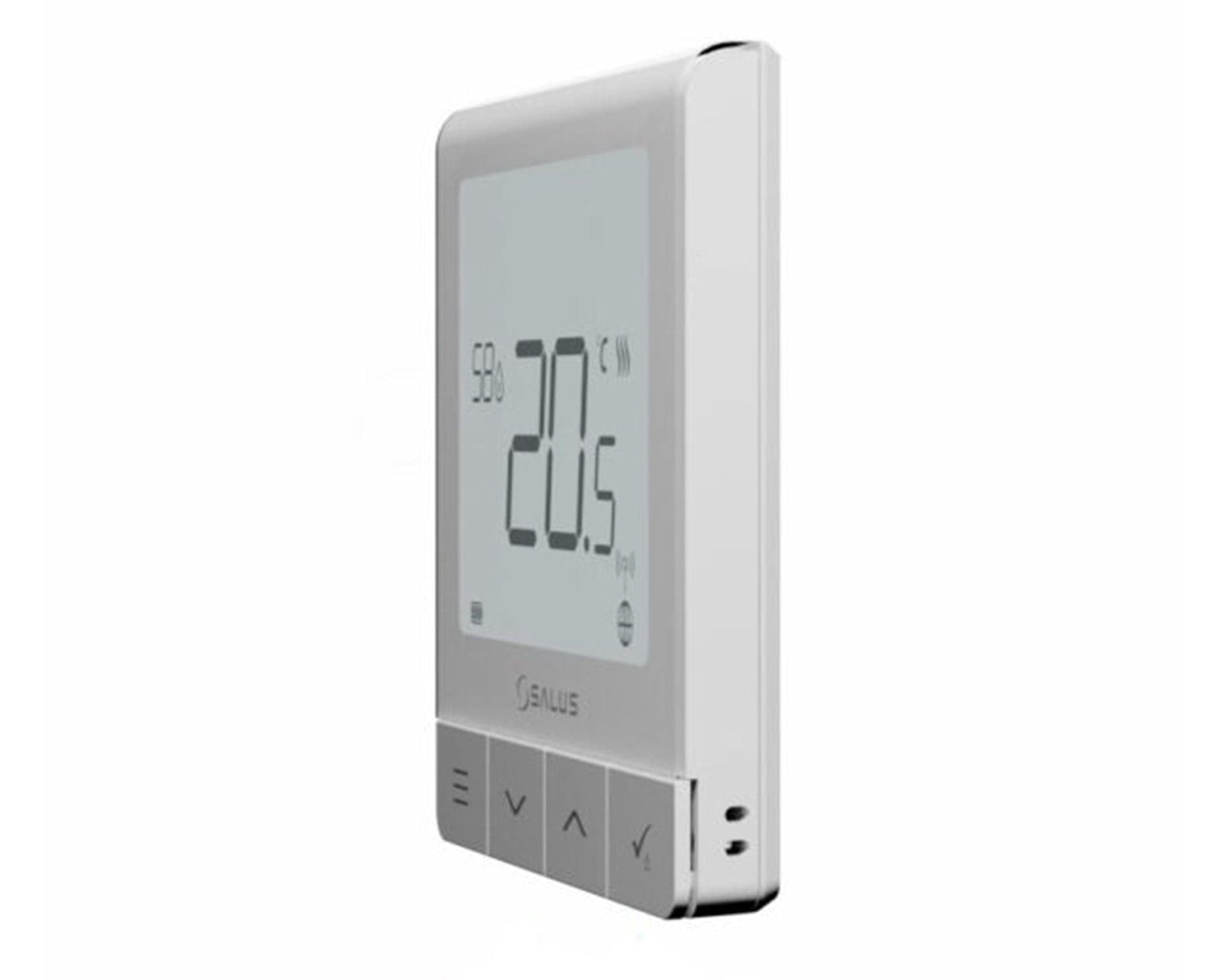 In stock

Product Features:
Provides precise temperature control (electrical heating, underfloor heating radiator heating) 
Pre-paired, for easy wireless installation
Able to schedule settings for Mon-Sun or Single Days
Ultra Slim Design - only 10mm 
Simple screen setup procedure
Li-ion batteries built-in for rapid recharging
Long battery life between charges 

Landlord pin feature

Compatible with other Salus Control Devices
Humidity Sensor
How Does It Work?
You can turn your Quantum Thermostat Smart by connecting it to the Salus Universal Gateway. This enables you to connect devices so that they can link up and communicate with one another.
Your SALUS Smart Home devices are linked by the SALUS Smart Home gateway, which, when coupled with any WiFi router, enables control over your SALUS Smart Home system from a smartphone, tablet, or computer using the SALUS Smart Home app.
Hoteliers and landlords will appreciate Quantum's Pin Lock system, maximum and minimum setpoint features, and other characteristics that make it a terrific choice. It's especially fantastic if you have young children, a busy home, and relatives that like to tamper with your thermostat!
Installation 
It's important to select the correct thermostat location. The ideal position to mount the device minimum of 0.2m away from the door and 1.5m underfloor level, far from heating or cooling sources. the thermostat must not be exposed to direct sunlight or any other harsh conditions. 
Mounting: The provided components can be used to mount the thermostat (mounting screws). To mount it to the wall, remove the back plate. The thermostat should then be placed on the plate.
Our free delivery service
We understand that delivery prices can be a bummer, so we say NO! Kiasa dispatch everything from within the UK and it only takes 1-3 working days when purchased before 1pm for delivery to your chosen address.
Our delivery partners are DTD Express, DHL, FedEx and Post Office. We'll ask you for a mobile phone number and email address so we and our delivery partner, can send you up to date delivery information about your order or contact you if there are any unforeseen delays. Once the product is dispatched from warehouse, we instantly email you with tracking number and details of our delivery partner. Don't worry our team will keep an eye on your order until you safely receive at your door step.
Our deliveries take place between 9am and 6pm (we don't deliver on bank holidays or weekends). Deliveries to your billing address will need to be signed for.
Can't wait 2-3 working days? / Want it next day?
Order by 1pm and get your product delivered the following working day. Please note next day delivery request will be additional cost and this must be selected at the time of purchase cannot be arrange later stage.

Please note: For this service, it will be an additional £5.95

Next Day Delivery - Guaranteed (Saturday)*
Got that big party/get together on Saturday? We can do this too! Order before 1pm on a Friday (same day dispatch) to get it to you the next day. We will email and update you with the tracking number so you know exactly where your parcel is at every moment.
Please note: For this service, it will be an additional £10.95
*These options are only available for UK Mainland. For any zones that are outside the UK, please get in touch by email, phone (0116 488 5150) or just chat with us.
And don't worry if you are not in…
If you're not in the courier will attempt delivery again the following day. If no one's in on the 2nd attempt, your parcel will be sent to a local pick up point for collection within 7 days.
You'll receive an email or text from our delivery partner to let you know where you can collect your parcel and what ID you need to take.
Can I exchange my item?
Yes we're here to help you; if you ordered the wrong item(s) or another product is more suitable for your needs. Just get in touch, our team is on hand to resolve your any concerns.
What if the item is damaged or faulty?
Within first 28 days we'll swap it. After all items receive warranty, if your item is faulty and it is not related to misuse we will repair or replace the damaged item and cover the courier costs associated to sending the item back.
How do I arrange a return?
If you change your mind, you can return your product to us within 30 days of original purchase date, unused, in its original retail packaging, the product must be as new.
If you wish to return an item you must contact us to receive an authorisation number by an email customer.support@kiasa.co.uk
Will I have to pay to return an item?
Yes you will be responsible for paying for return of your item(s) unless the goods are faulty.
Can I receive a refund for my return?
We can only offer a refund if the item is unused and is returned in its original packaging as brand new, however we can always look to exchange if another product is suitable for your needs, just get in touch.
How long will it take to receive a refund?
We will refund you within 72 hours of receiving the returned item

Please ensure you must include your details and returns reference number so we can promptly process your refund