720W Infrared Heating Panel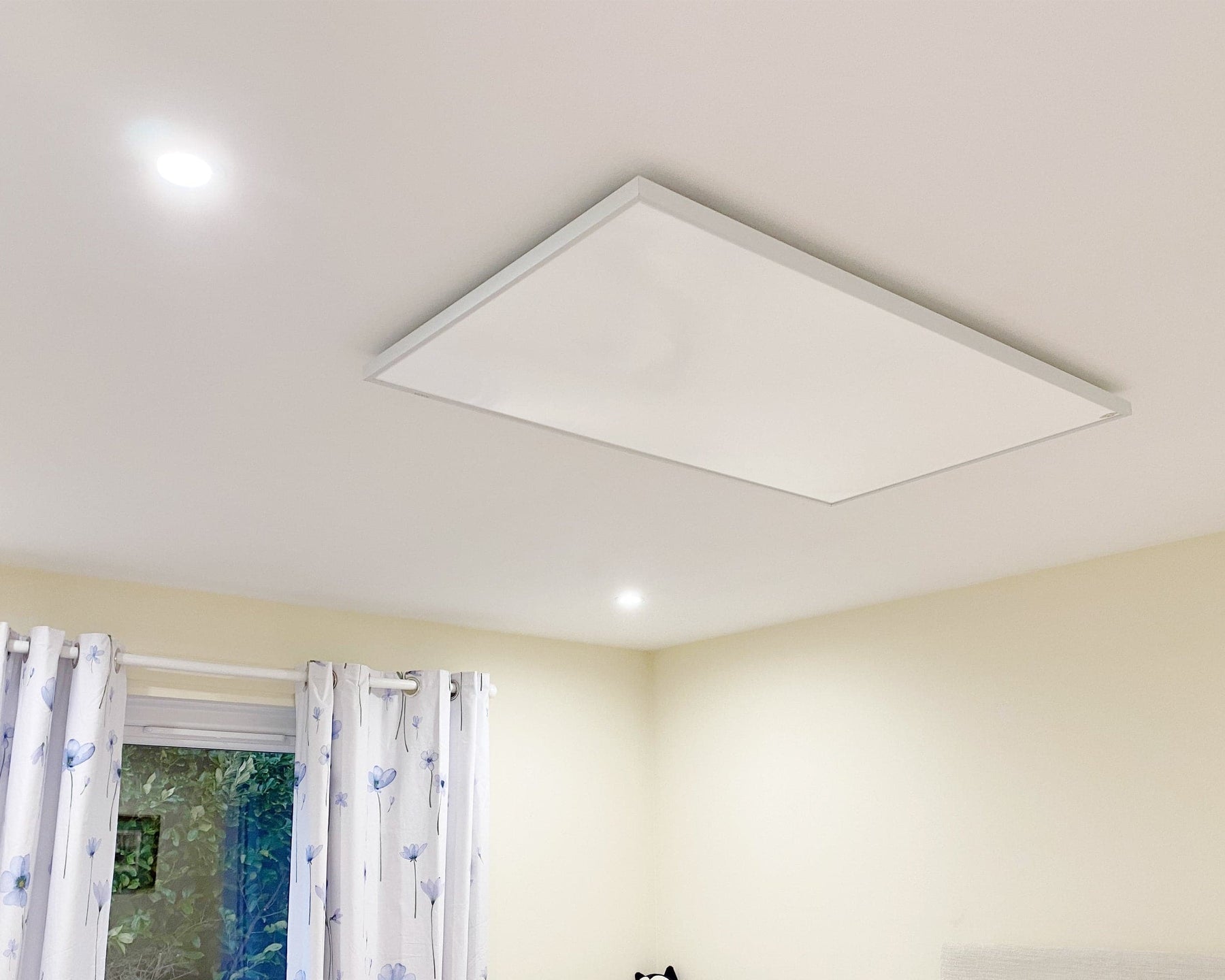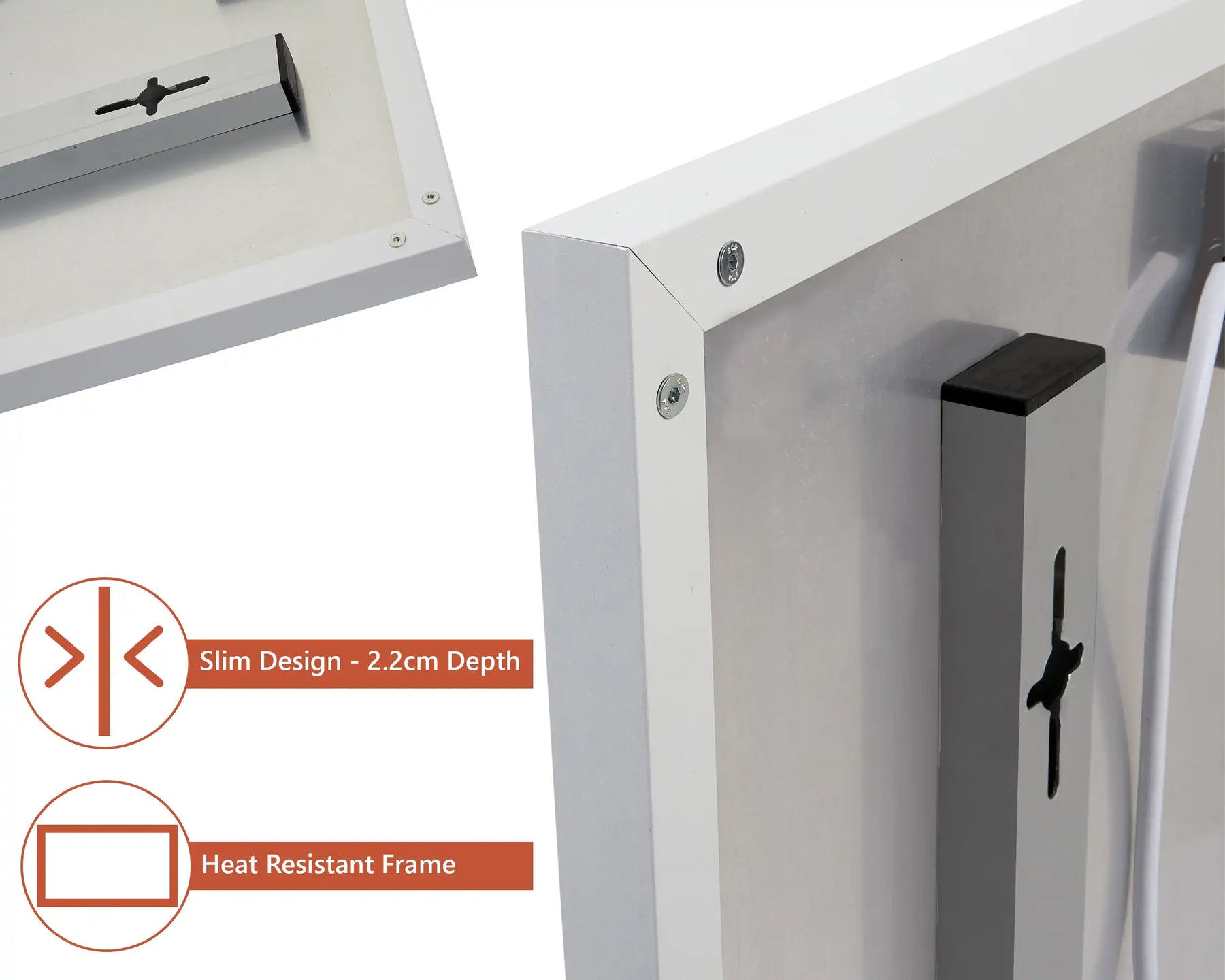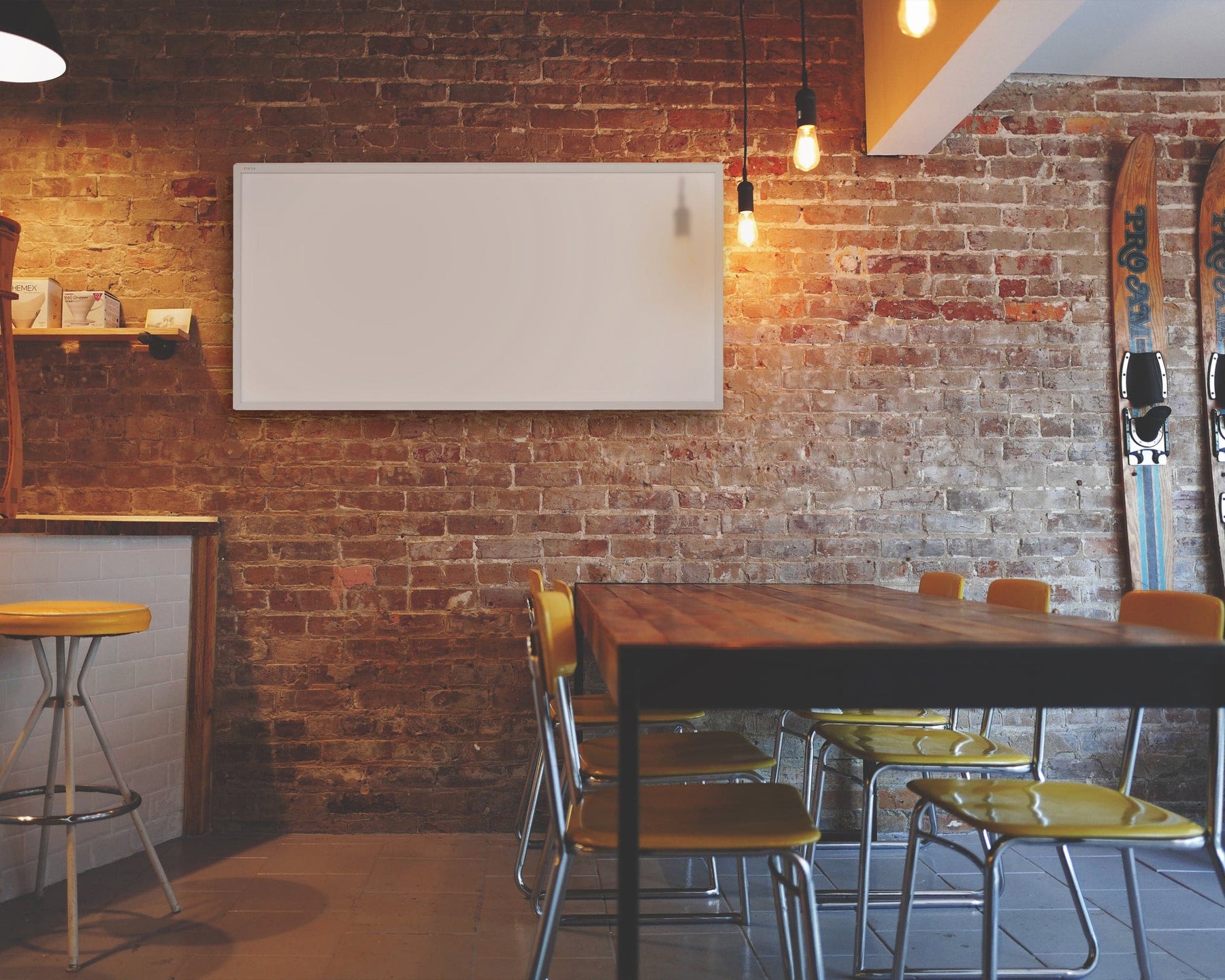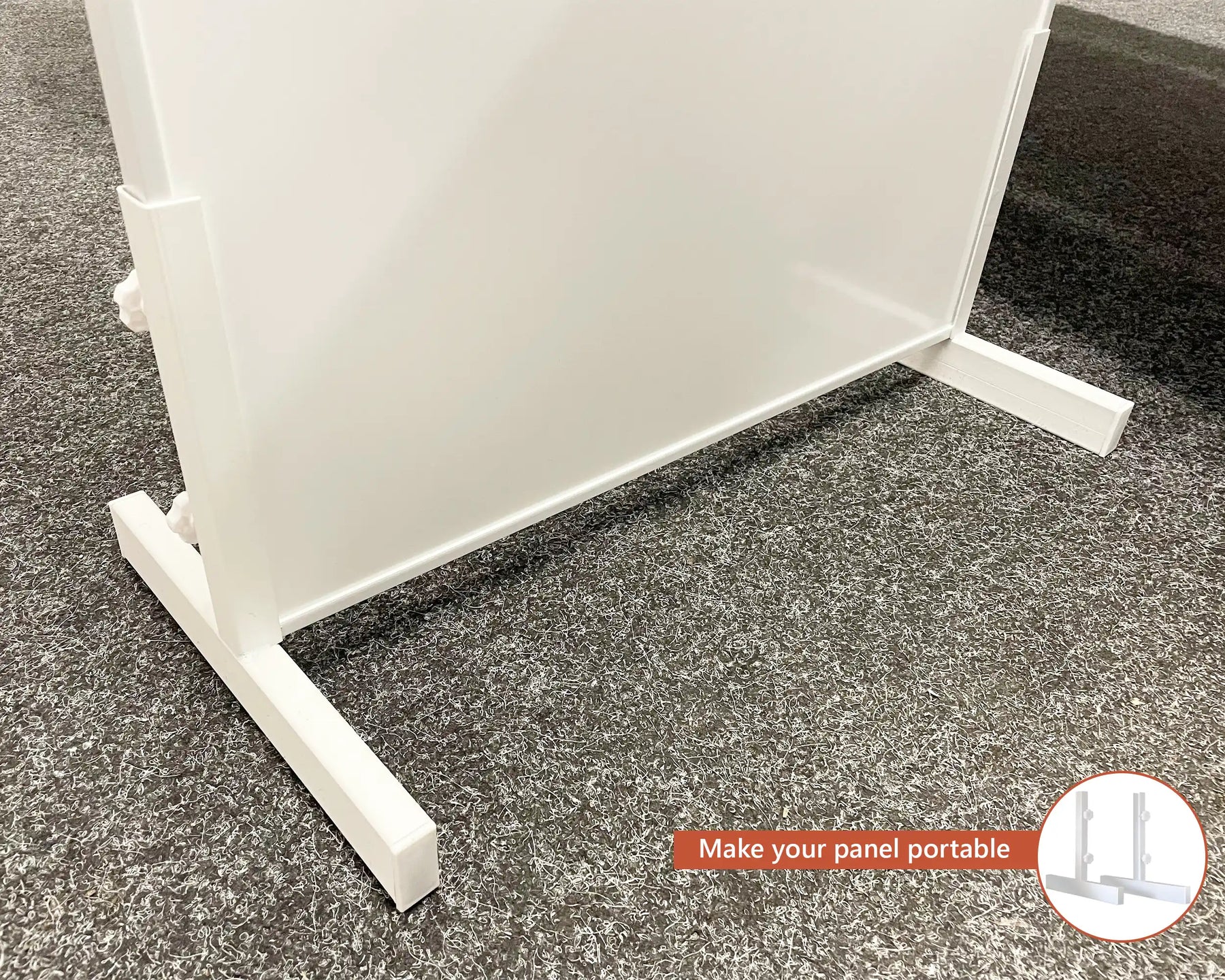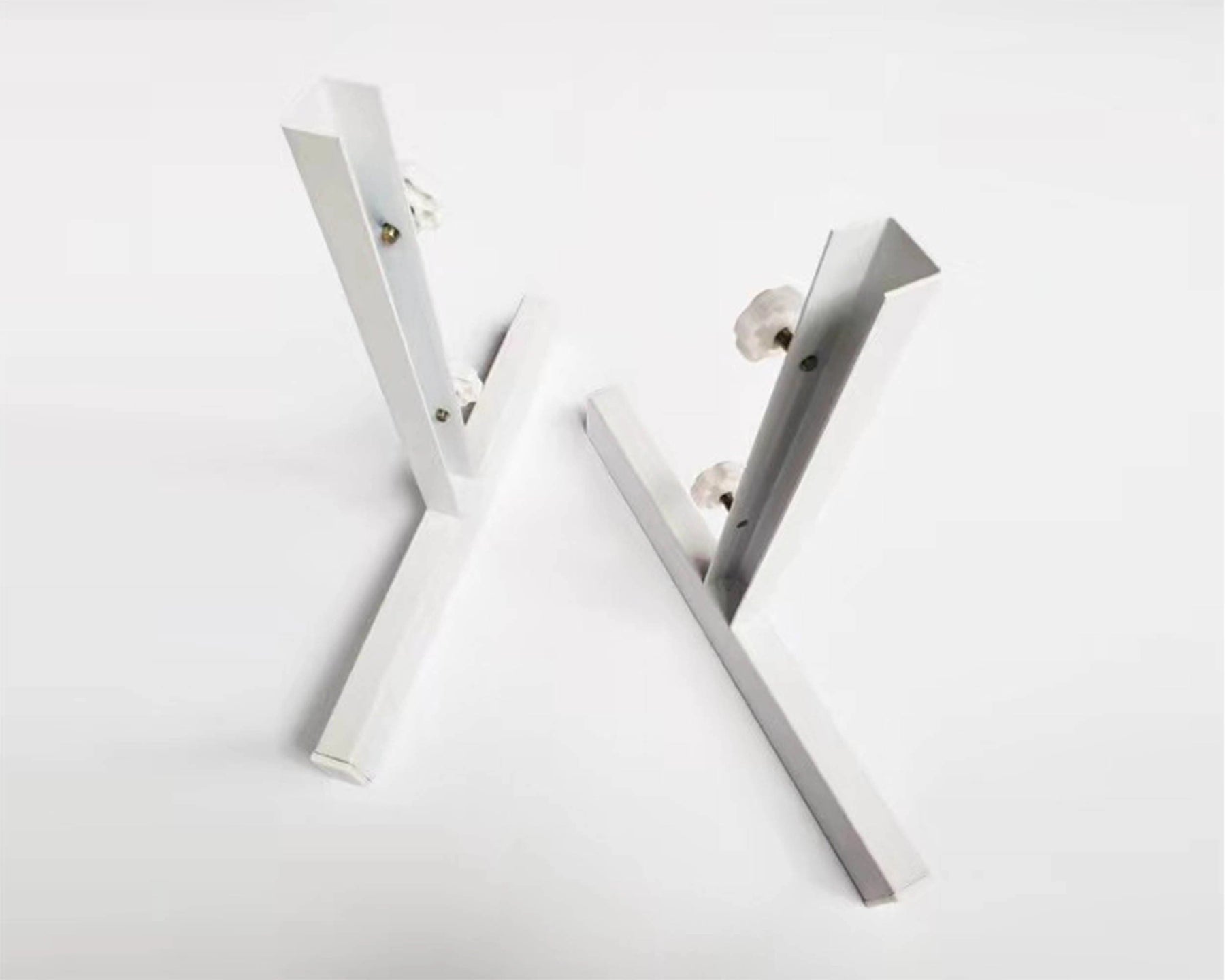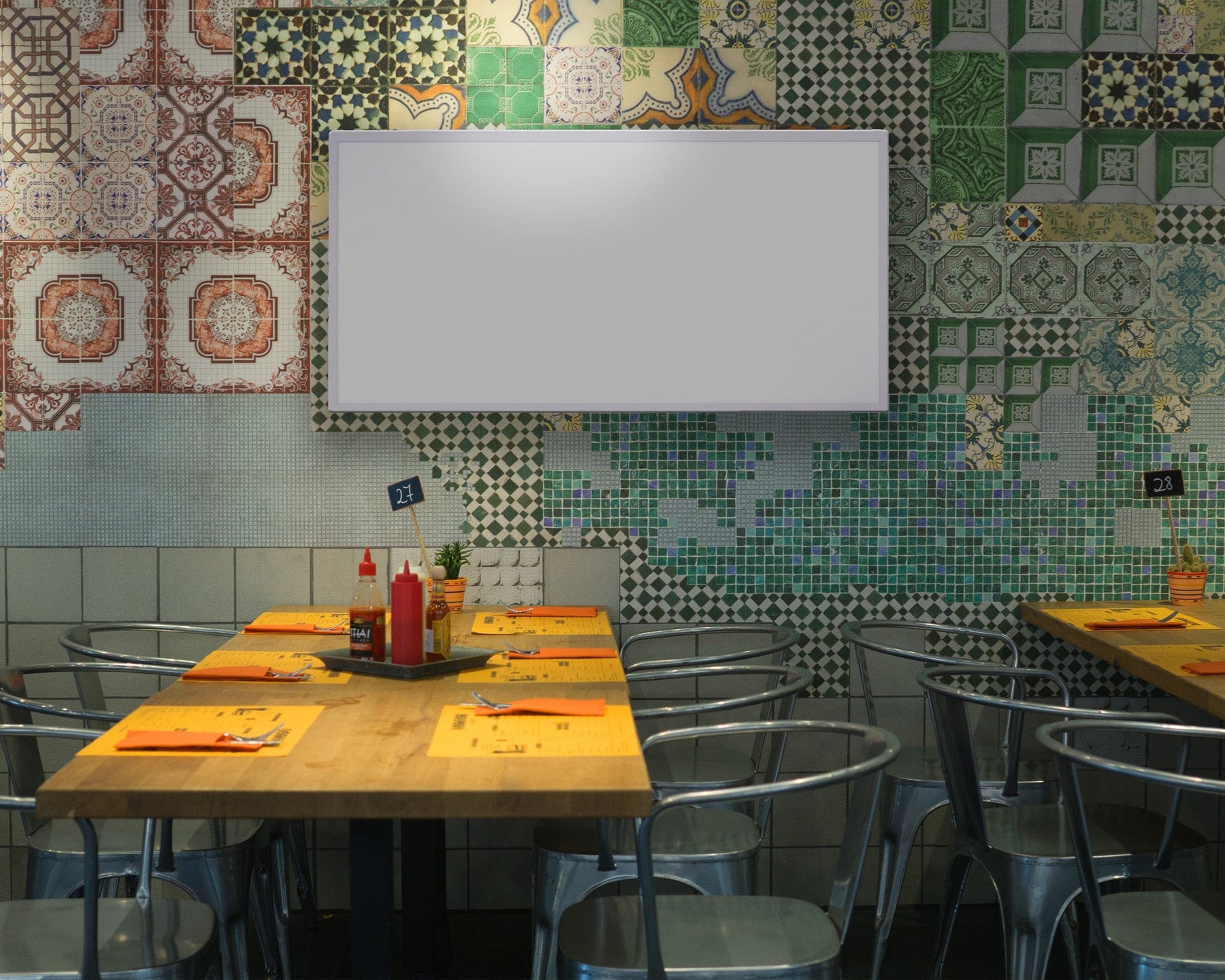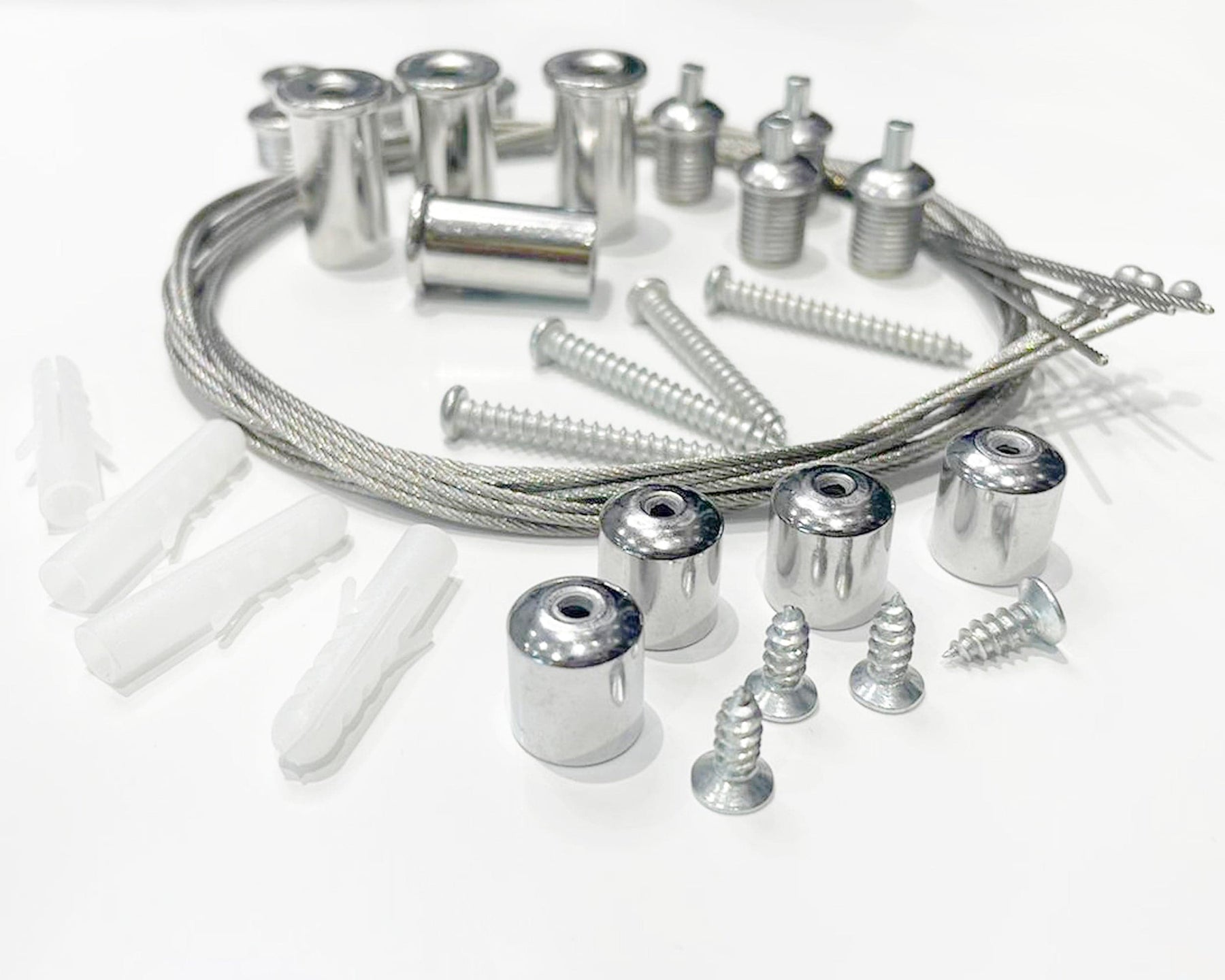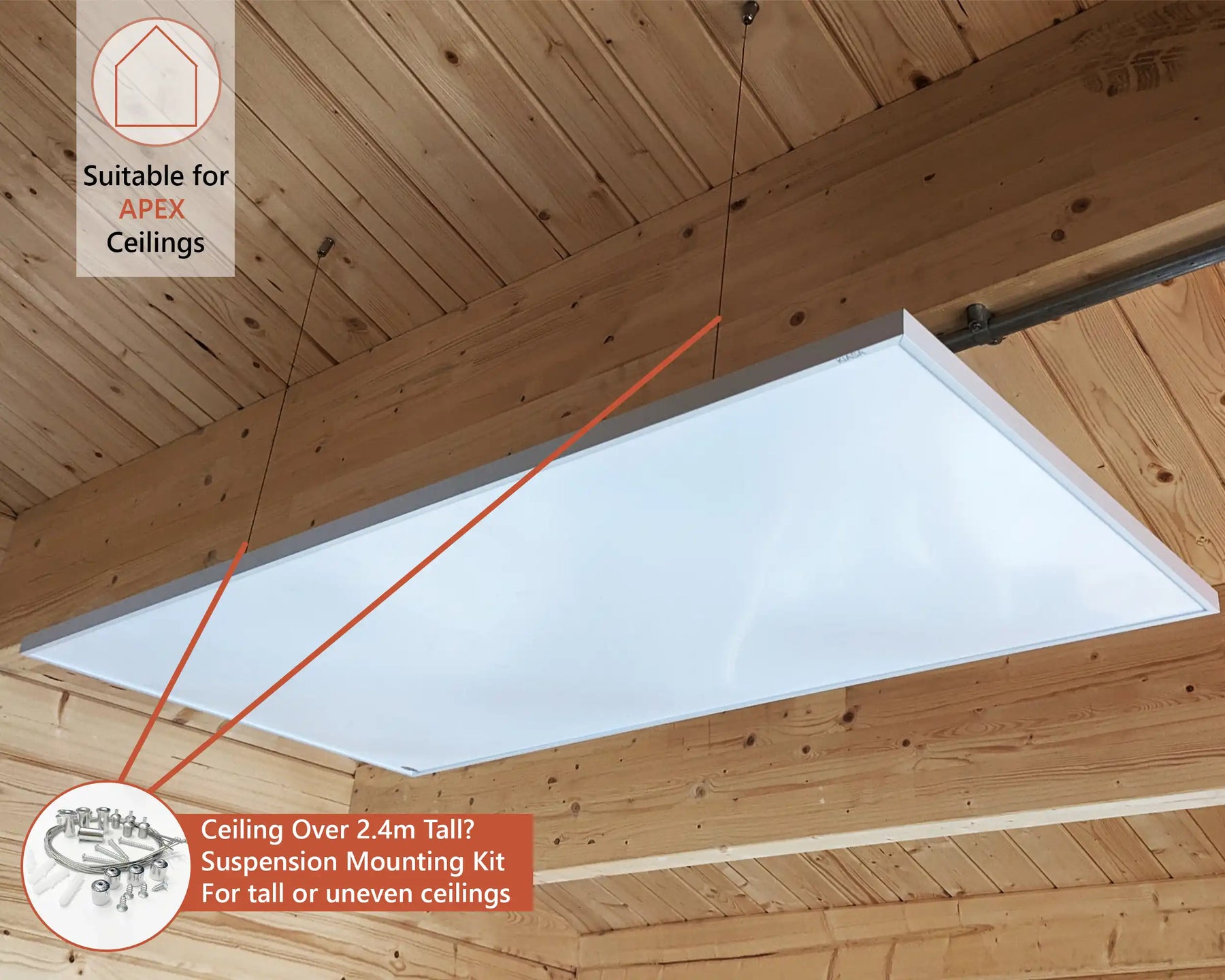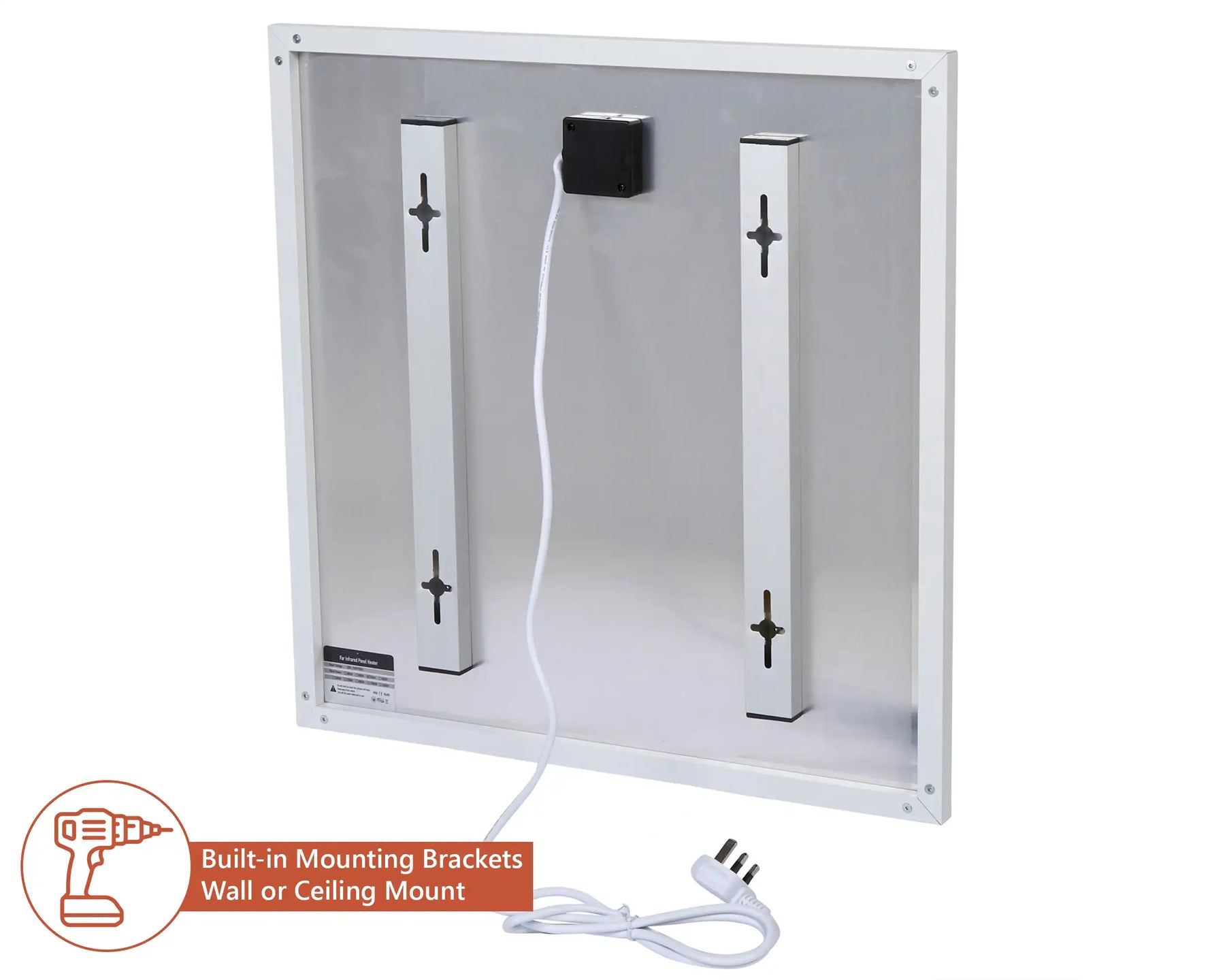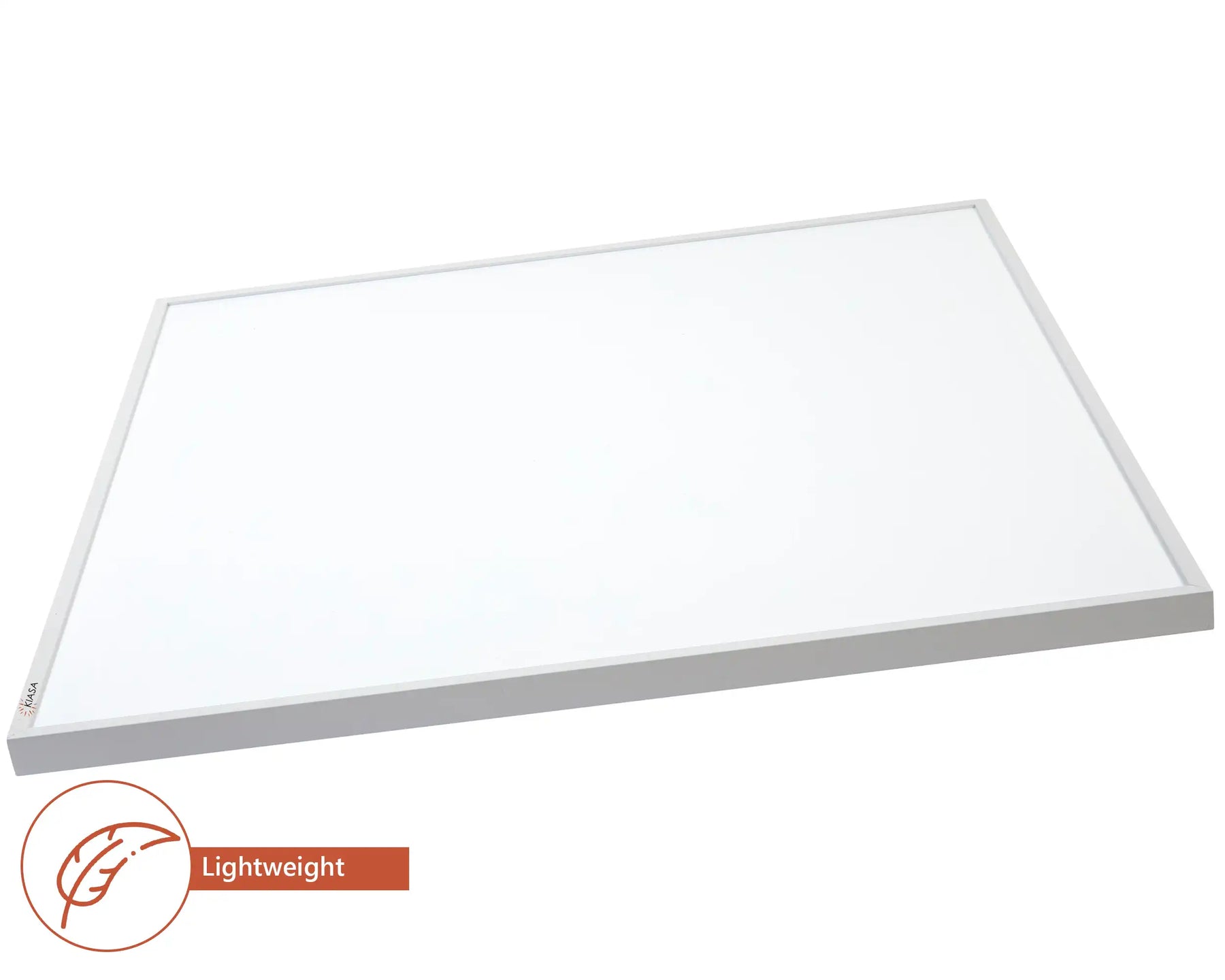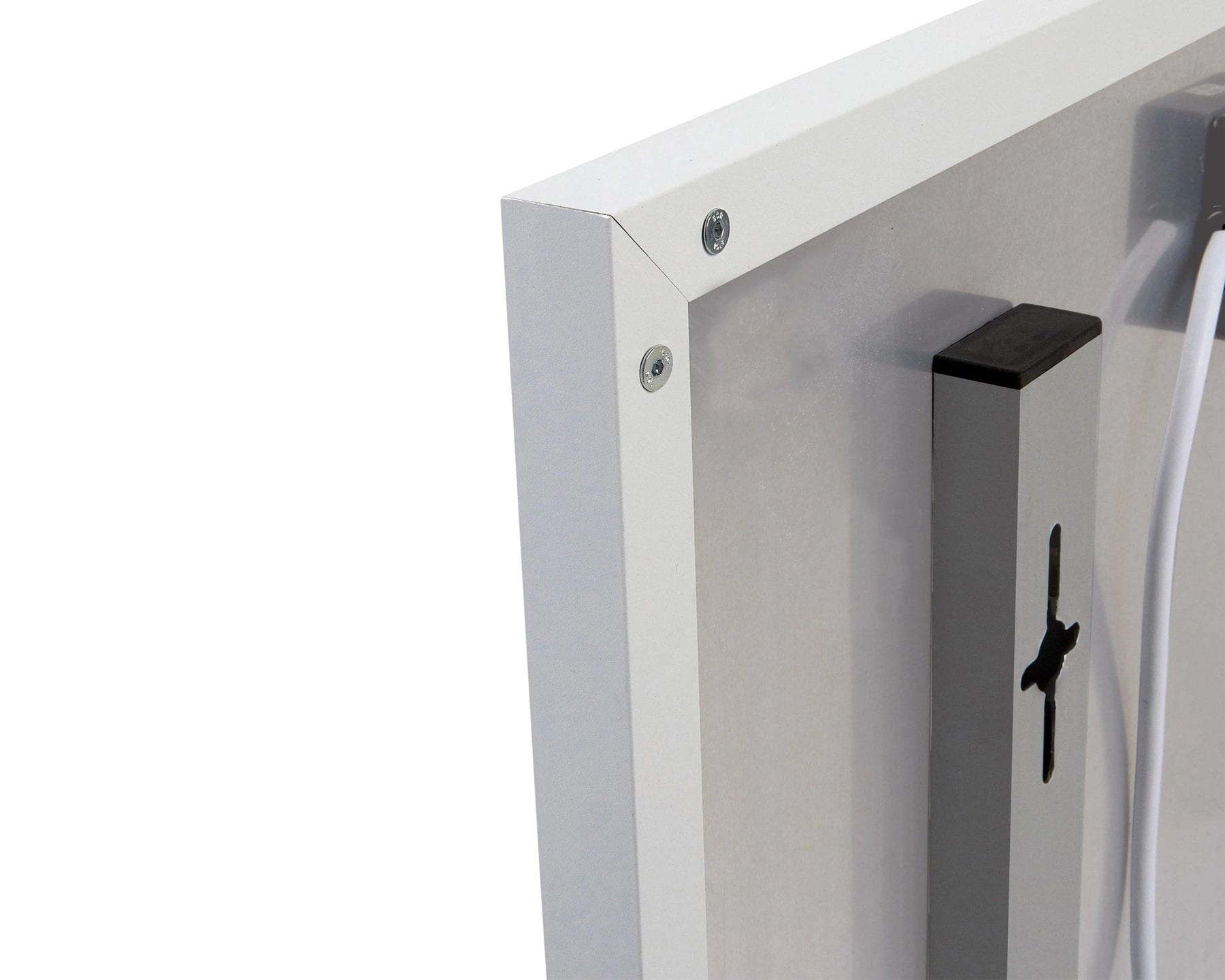 In stock
Available Options:
Heater Only

Product Features:

Instant Infrared Heat - Carbon Crystal Element
Dimensions: 120 x 60 x 2.2cm
DIY Installation

IP65 Rated - 

Suitable for Bathrooms and Wet Areas 
Heating Area - 8 to 15m²
Wall or Ceiling Mounted
Portable - 

Use it with our 

panel feet

 to Keep it Freestanding and Transportable

Built-in Overheat Protection

Ideal for Utility rooms, box rooms, Office Rooms
Individual room zoning
No Light and No Sound 
Running Cost: Approx 19p Per Hour
Installation Options

Wall Mounted (Kit Included)
Ceiling Mounted (Kit Included)
Ceiling Suspension (Additional Purchase of Suspension Kit)
Freestanding 

(Additional Purchase of Feet)
 
We offer a 3-year warranty to give you peace of mind. The warranty details are included in the manual. 

 How does it work? 
Infrared Heat heats up the objects and people around you as opposed to conventional heaters which just heat up the air. The surface of the panel can reach as high as 110˚C but they can be mounted up high on a wall or if you want, on a ceiling too. You can find out more about infrared here.
Classic Panels can be utilised on their own or integrated with third-party systems. They can be hardwired together, to control multiple heaters together. To meet your needs, you can add a full WIFI-controlled system, a timer switch, or a wall-mounted thermostat controller (see our full control range or call us on 0116 350 0222 to discuss possible options) or you could purchase a panel with a WIFI built-in system. 
| | |
| --- | --- |
| Wattage | 720W |
| Dimensions | 120 x 60 x 2.2cm |
| IP Rating | IP 65 |
| Weight | 5.7KG |
| Material | Aluminium |
| Overheat Protection | Yes |
| Colour | White |
*Depending on thermal insulation
Can I use an Infrared Panel inside my bathroom?
All panels have an IP rating of 65, meaning they have protection against water and total dust.
How close to objects can an Infrared panel be placed?
180W & 350W is a personal heaters so they can be placed as close as under your desk. For panels 720W+ we advise keeping a 30cm distance.
Do Infrared Panels emit any light?
No
What's the length of the cord?
The length of the cord is approx. 1.5meter. It can be extended easily by a qualified electrician.
Where should I install my Infrared Panel?
We advise our customers to mount their heaters high up on the wall or on the ceiling. This is because having your infrared heaters high up on the wall will allow an unhindered spread of heat and help the heat distribute more effectively across the room.
Can I hardwire multiple heaters with an external thermostat or timer switch?
Yes, this option is only available with our Classic Range. We do however recommend you contact a qualified electrician for any installation advice or get in touch with us at 0116 488 5150.
Save Money!
Save upto 60% on your bills by switching to infrared panels. This is because infrared heaters have lower energy usage and directly heat you, rather than heat the air, so no energy will be wasted & the heater won't need to be used for long periods of time.
Zero maintenance, installation and servicing costs.
Environmentally Friendly
Eco-friendly as it does not produce any carbon dioxide
Dust allergy friendly
Infrared heaters do not collect dust unlike central heating systems. Central heating systems use convection to transfer heat around the room, during this process dust particles that is collected by radiators also transfer around the room as well.
Good for your Health
Infrared heaters offer multiple different health benefits.
One of the health benefits being, it improves air quality inside your homes as IR heaters does not affect the humidity inside the room thus no dry air is formed.
An additional amazing benefit is they prevent damp and mould. They are able to do this as radiation heat produced from the heaters penetrates through walls which warms the walls up and absorbs the heat. This prevents moisture from settling in.
Easy Installation
Like all our other products, it's extremely simple to install. All of our heaters come with their own easy to use mounting kits and manuals. We can give you personalised advise on where to place your heater because positioning is extremely vital and important. When mounting it on walls, our recommendation is that you always mount them high on wall or ceiling. You would mount the on the ceiling the same way as you would mount them on the wall. No other additional tools are required.
Versatile
While they can be mounted on walls, you can also have them free standing or have them hanging from the ceiling using our suspension kits.
Our free delivery service
We understand that delivery prices can be a bummer, so we say NO! Kiasa dispatch everything from within the UK and it only takes 1-3 working days when purchased before 1pm for delivery to your chosen address.
Our delivery partners are DTD Express, DHL, FedEx and Post Office. We'll ask you for a mobile phone number and email address so we and our delivery partner, can send you up to date delivery information about your order or contact you if there are any unforeseen delays. Once the product is dispatched from warehouse, we instantly email you with tracking number and details of our delivery partner. Don't worry our team will keep an eye on your order until you safely receive at your doorstep.
Our deliveries take place between 9am and 6pm (we don't deliver on bank holidays or weekends). Deliveries to your billing address will need to be signed for.
Can't wait 2-3 working days? / Want it next day?
Order by 1pm and get your product delivered the following working day. Please note next day delivery request will be additional cost and this must be selected at the time of purchase cannot be arrange later stage.

Please note: For this service, it will be an additional £9.95

Next Day Delivery - Guaranteed (Saturday)*
Got that big party/get together on Saturday? We can do this too! Order before 1pm on a Friday (same day dispatch) to get it to you the next day. We will email and update you with the tracking number so you know exactly where your parcel is at every moment.
Please note: For this service, it will be an additional £10.95
*These options are only available for UK Mainland. For any zones that are outside the UK, please get in touch by email, phone (0116 488 5150) or just chat with us.
And don't worry if you are not in…
If you're not in the courier will attempt delivery again the following day. If no one's in on the 2nd attempt, your parcel will be sent to a local pick up point for collection within 7 days.
You'll receive an email or text from our delivery partner to let you know where you can collect your parcel and what ID you need to take.
Can I exchange my item?
Yes we're here to help you; if you ordered the wrong item(s) or another product is more suitable for your needs. Just get in touch, our team is on hand to resolve your any concerns.
What if the item is damaged or faulty?
Within first 28 days we'll swap it. After all items receive warranty, if your item is faulty and it is not related to misuse we will repair or replace the damaged item and cover the courier costs associated to sending the item back.
How do I arrange a return?
If you change your mind, you can return your product to us within 30 days of original purchase date, unused, in its original retail packaging, the product must be as new.
If you wish to return an item you must contact us to receive an authorisation number by an email customer.support@kiasa.co.uk
Will I have to pay to return an item?
Yes you will be responsible for paying for return of your item(s) unless the goods are faulty.
Can I receive a refund for my return?
We can only offer a refund if the item is unused and is returned in its original packaging as brand new, however we can always look to exchange if another product is suitable for your needs, just get in touch.
How long will it take to receive a refund?
We will refund you within 72 hours of receiving the returned item

Please ensure you must include your details and returns reference number so we can promptly process your refund