720W Smart WiFi Infrared Heating Panel - Grade A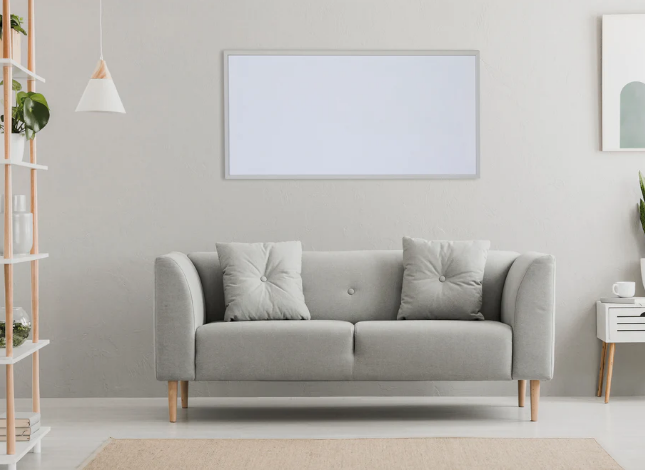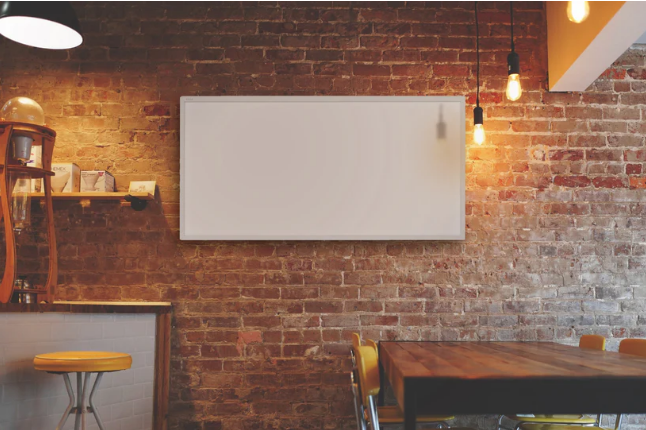 In stock

Step into the future and upgrade your heating with our Smart Infrared Panels. Kiasa gives you an innovative and energy-saving solution to keep your living spaces warm and toasty. Efficiently warm up your home without wasting energy where it isn't needed. The advantage of having smart controls is that you're always in control.


Please note: This item is an CLEARANCE ITEM therefore is non refundable and is exchange only for a like for like product or similar item. 
This is a GRADE A item. This means that this item may have a few cosmetic scratches and the box maybe slightly damaged. Each product comes tested and fully functioning. If unsure please get in touch with us if you have any questions for us. 
Product Features:

Instant Infrared Heat - Carbon Crystal Element
App Control - Compatible with Tuya and Smart Life
DIY Installation

IP65 Rated - 

Suitable for Bathrooms and Wet Areas 
Wall or Ceiling Mounted 
Handheld Remote Control and Thermostat

Adaptive Thermostatic Controls
Built-in Overheat Protection

Individual Room Zoning
Suitable for Domestic or Commercial Properties
Ideal for Double Bedrooms, Kitchens, Nursery Rooms 
No Light and No Sound 

A Simple and Smart Solution
Install this as part of a whole house system or use it for individual use occasionally. You are now able to have instant access to your heaters from anywhere in the world from your smartphone. Just download the App TUYA or SMART LIFE and connect your heater. You will be able to create your own weekly logs by selecting which days and what times you would like the heater to run, and select a target temperature for your room.
You can control multiple heaters in different rooms. This is perfect for busy individuals, who want to come home to a warm snug place after a long day at work. With this smart heating feature, it can help save money on your bills as you have full control of the heating 24/7, and don't have to heat rooms that are not being occupied. Infrared heaters, it has low maintenance and low running costs due to the low wattage intake. This heater will also be provided with a wireless remote control. 


How does it work? 
Infrared Heat heats up the objects and people around you as opposed to conventional heaters which just heat up the air. The surface of the panel can reach as high as 110˚C but they can be mounted up high on a wall or if you want, on a ceiling too. You can find out more about infrared here.

The Design
Kiasa gives you an innovative and energy-saving solution to keep your homes and work spaces comfortably warm for less with a contemporary finish, design and cutting-edge technology. It is specifically been designed to blend into your home.

Installation
There are multiple ways to install our panels. They fit directly flush on the wall and the ceiling (brackets are included at the back of the panel), and no additional purchase is needed. If you have a higher than the average ceiling (2.3m - 2.4m), you can use the unit with our suspension kit to bring the panel closer down to you or have it portable with our Panel Feet.
| | |
| --- | --- |
| Wattage | 720W |
| Dimensions | 120 x 60 x 2.2cm |
| IP Rating | IP 65 |
| Weight | 5.7KG |
| Material | Aluminium |
| Heating Area* | 8 to 15m² |
| Overheat Protection | Yes |
| Colour | White |
*Depending on thermal insulation
Can I use an Infrared Panel inside my bathroom?
All panels have an IP rating of 65, meaning they have protection against water and total dust.
How close to objects can an Infrared panel be placed?
180W & 350W is a personal heaters so they can be placed as close as under your desk. For panels 720W+ we advise keeping a 30cm distance.
Do Infrared Panels emit any light?
No
What's the length of the cord?
The length of the cord is approx. 1.5meter. It can be extended easily by a qualified electrician.
Where should I install my Infrared Panel?
We advise our customers to mount their heaters high up on the wall or on the ceiling. This is because having your infrared heaters high up on the wall will allow an unhindered spread of heat and help the heat distribute more effectively across the room.
How do I 'Pair' the remote to the smart panel?
Press the '+' and '-' together, pointing towards the heater's black box. Once the heater creates a beep sound and the black box flashes green, the heater should be connected.
How do I connect my heater to Tuya app?
Ensure that your device is connected to your Wi-Fi and Bluetooth is on. This must be a 2.4GHz network. You will then need to create an account with Tuya. Once this is done, your heater should automatically attempt to pair. Press 'Go to add'. Then you will need to select and connect to your Wi-Fi.
What should I do if my device does not connect automatically?
Press 'Add device' or the '+' symbol that is situated at the upper right corner.
The list of appliances will load. On the left, select 'Small Home Appliances' and then 'Heater (Wi-Fi)'. Select and connect your WiFi.
Once the device has been linked to the app, tap on select device.
You can edit the name of your heater by pressing on the 'pen' icon on the top right corner of the screen.
To set up a timer, select 'settings' buttons at the bottom right corner.
Selecting the 'Week Program', you'll be able to select the times and the temperature.
Environmentally Friendly
Eco-friendly as it does not produce any carbon dioxide
Dust allergy friendly
Infrared heaters do not collect dust unlike central heating systems. Central heating systems use convection to transfer heat around the room, during this process dust particles that is collected by radiators also transfer around the room as well.
Good for your Health
Infrared heaters offer multiple different health benefits.
One of the health benefits being, it improves air quality inside your homes as IR heaters does not affect the humidity inside the room thus no dry air is formed.
An additional amazing benefit is they prevent damp and mould. They are able to do this as radiation heat produced from the heaters penetrates through walls which warms the walls up and absorbs the heat. This prevents moisture from settling in.
Easy Installation
Like all our other products, it's extremely simple to install. All of our heaters come with their own easy to use mounting kits and manuals. We can give you personalised advise on where to place your heater because positioning is extremely vital and important. When mounting it on walls, our recommendation is that you always mount them high on wall or ceiling. You would mount the on the ceiling the same way as you would mount them on the wall. No other additional tools are required.
Versatile
While they can be mounted on walls, you can also have them free standing or have them hanging from the ceiling using our suspension kits.
Our free delivery service
We understand that delivery prices can be a bummer, so we say NO! Kiasa dispatch everything from within the UK and it only takes 1-3 working days when purchased before 1pm for delivery to your chosen address.
Our delivery partners are DTD Express, DHL, FedEx and Post Office. We'll ask you for a mobile phone number and email address so we and our delivery partner, can send you up to date delivery information about your order or contact you if there are any unforeseen delays. Once the product is dispatched from warehouse, we instantly email you with tracking number and details of our delivery partner. Don't worry our team will keep an eye on your order until you safely receive at your door step.
Our deliveries take place between 9am and 6pm (we don't deliver on bank holidays or weekends). Deliveries to your billing address will need to be signed for.
Can't wait 2-3 working days? / Want it next day?
Order by 1pm and get your product delivered the following working day. Please note next day delivery request will be additional cost and this must be selected at the time of purchase cannot be arrange later stage.

Please note: For this service, it will be an additional £9.95

Next Day Delivery - Guaranteed (Saturday)*
Got that big party/get together on Saturday? We can do this too! Order before 1pm on a Friday (same day dispatch) to get it to you the next day. We will email and update you with the tracking number so you know exactly where your parcel is at every moment.
Please note: For this service, it will be an additional £10.95
*These options are only available for UK Mainland. For any zones that are outside the UK, please get in touch by email, phone (0116 488 5150) or just chat with us.
And don't worry if you are not in…
If you're not in the courier will attempt delivery again the following day. If no one's in on the 2nd attempt, your parcel will be sent to a local pick up point for collection within 7 days.
You'll receive an email or text from our delivery partner to let you know where you can collect your parcel and what ID you need to take.